2006 Honda Element EX P AWD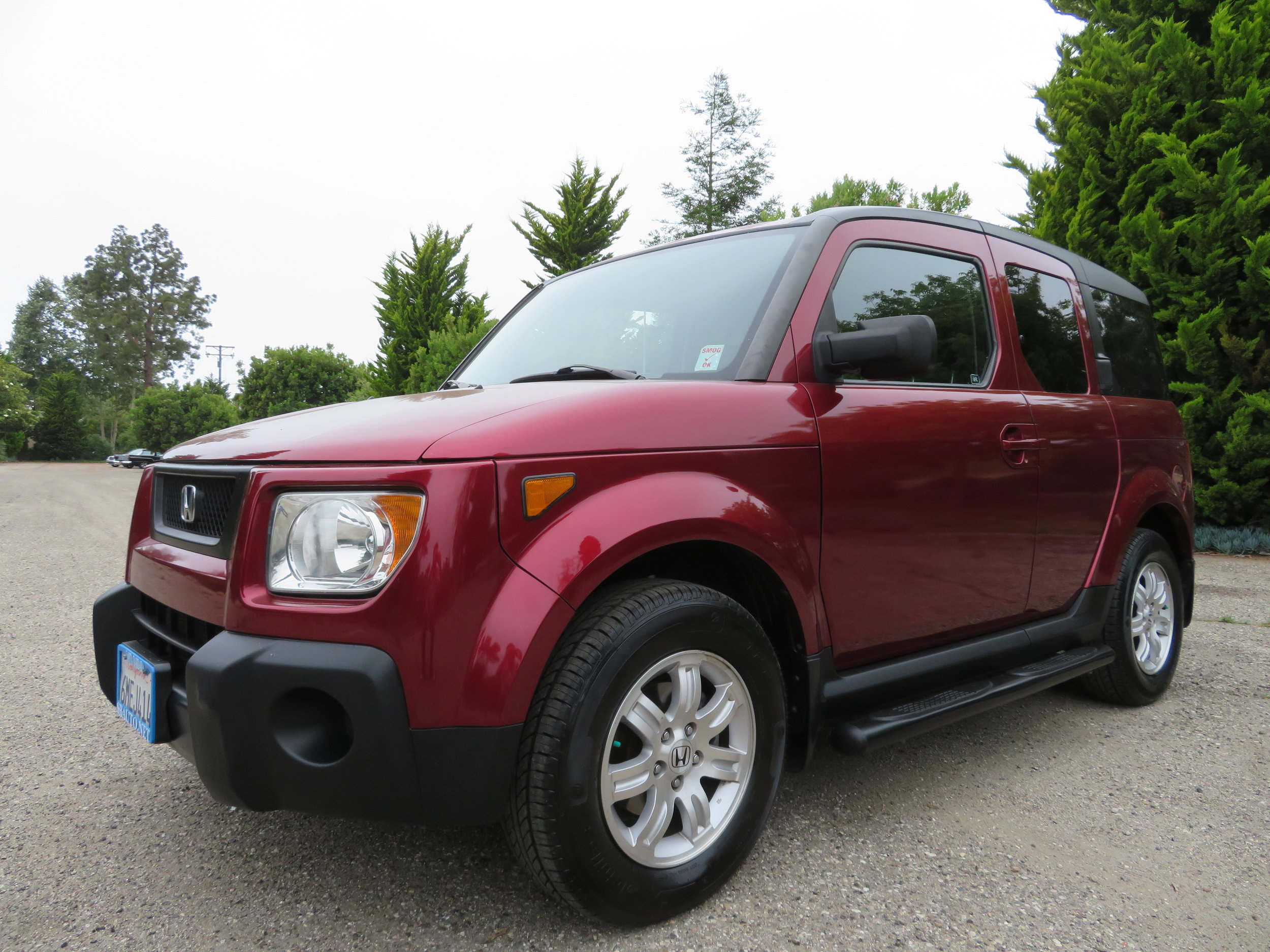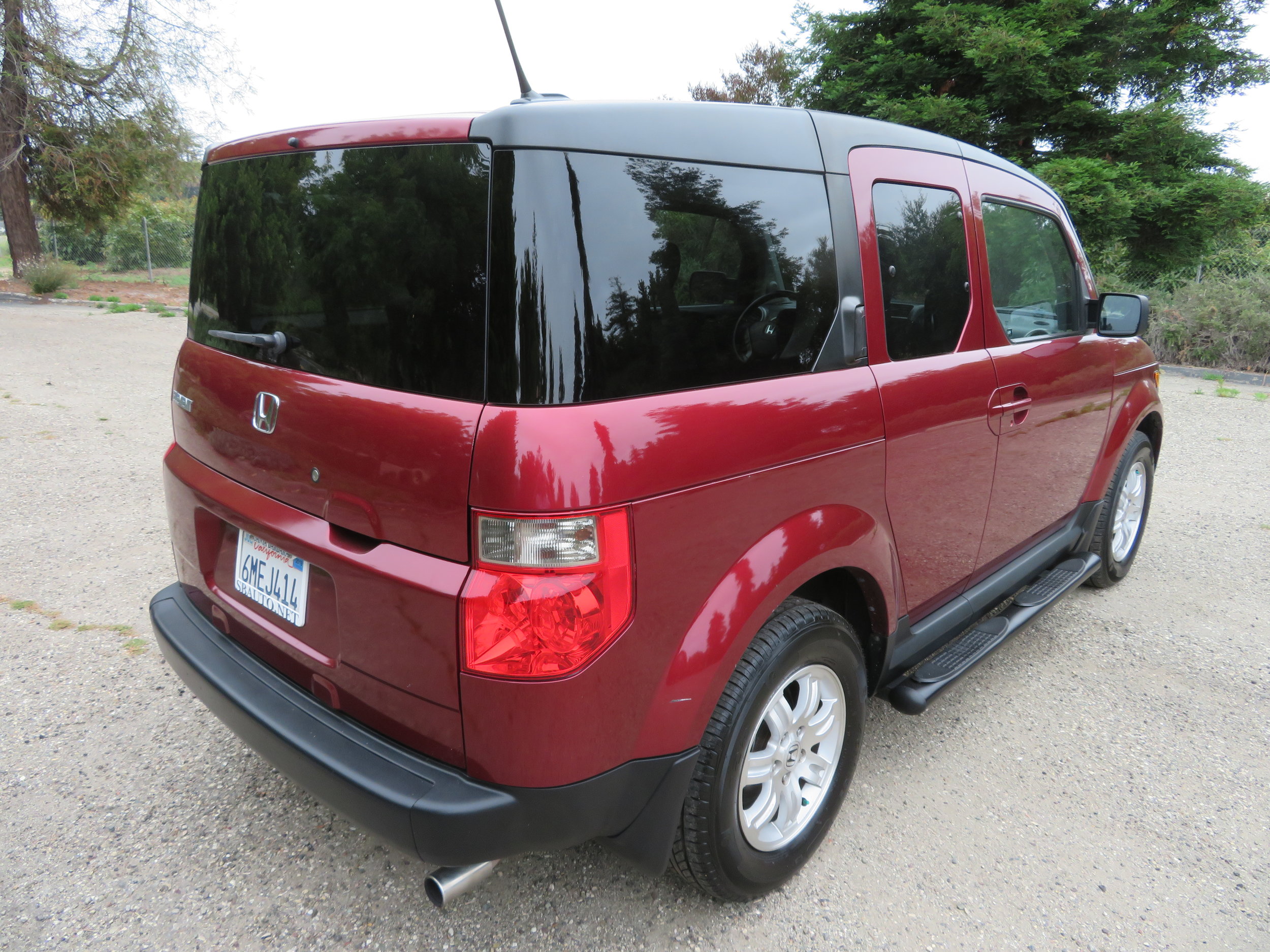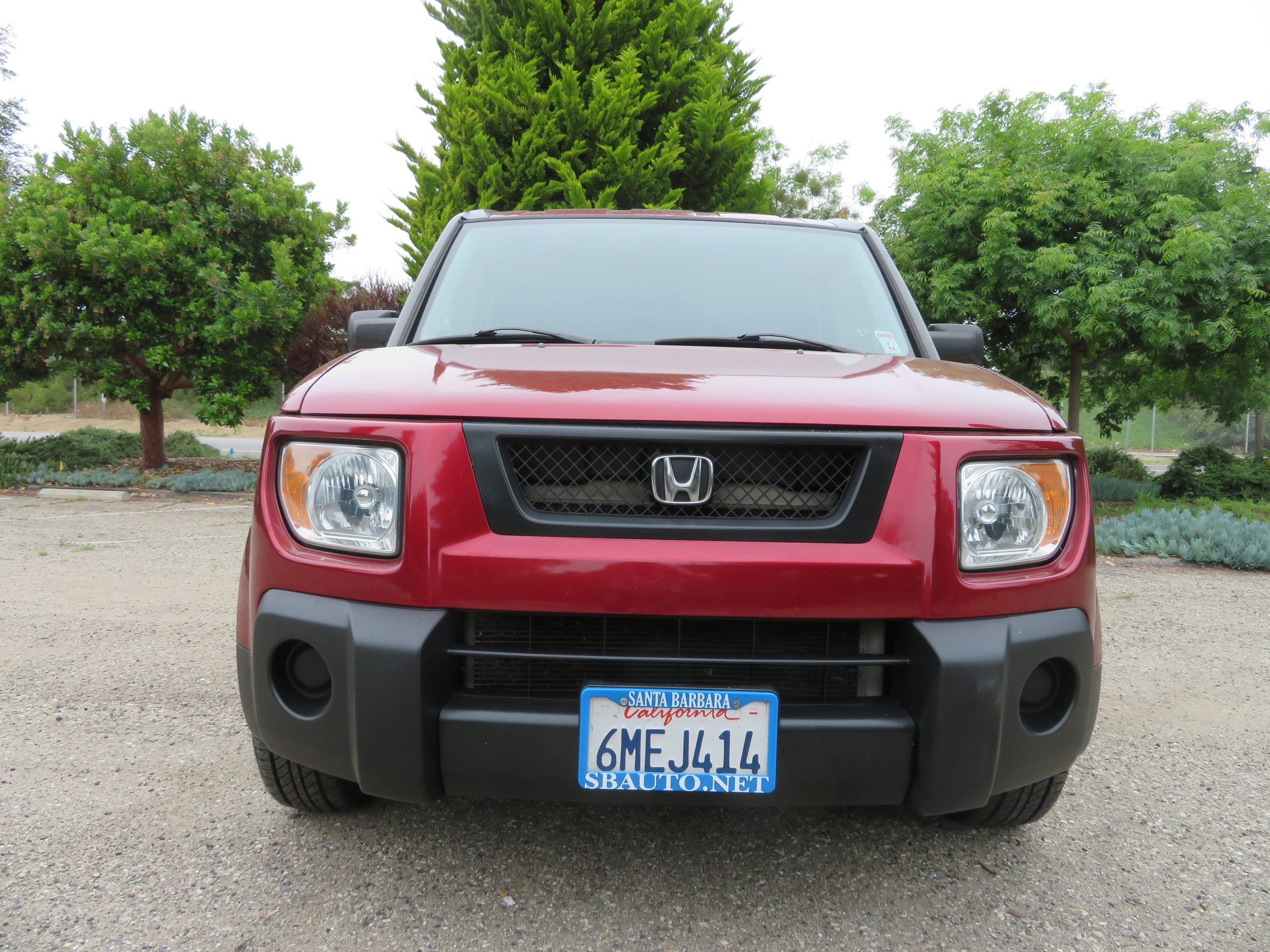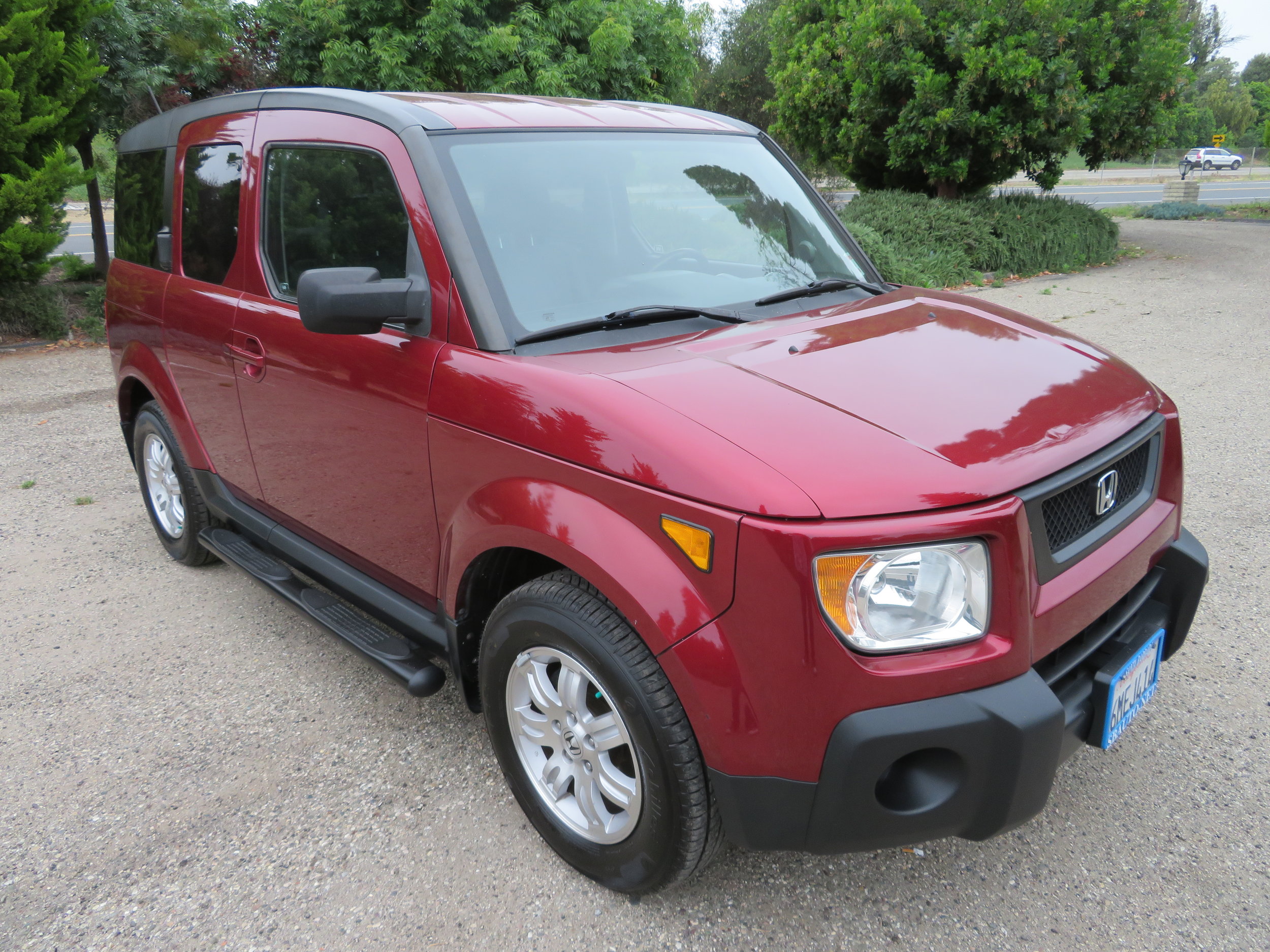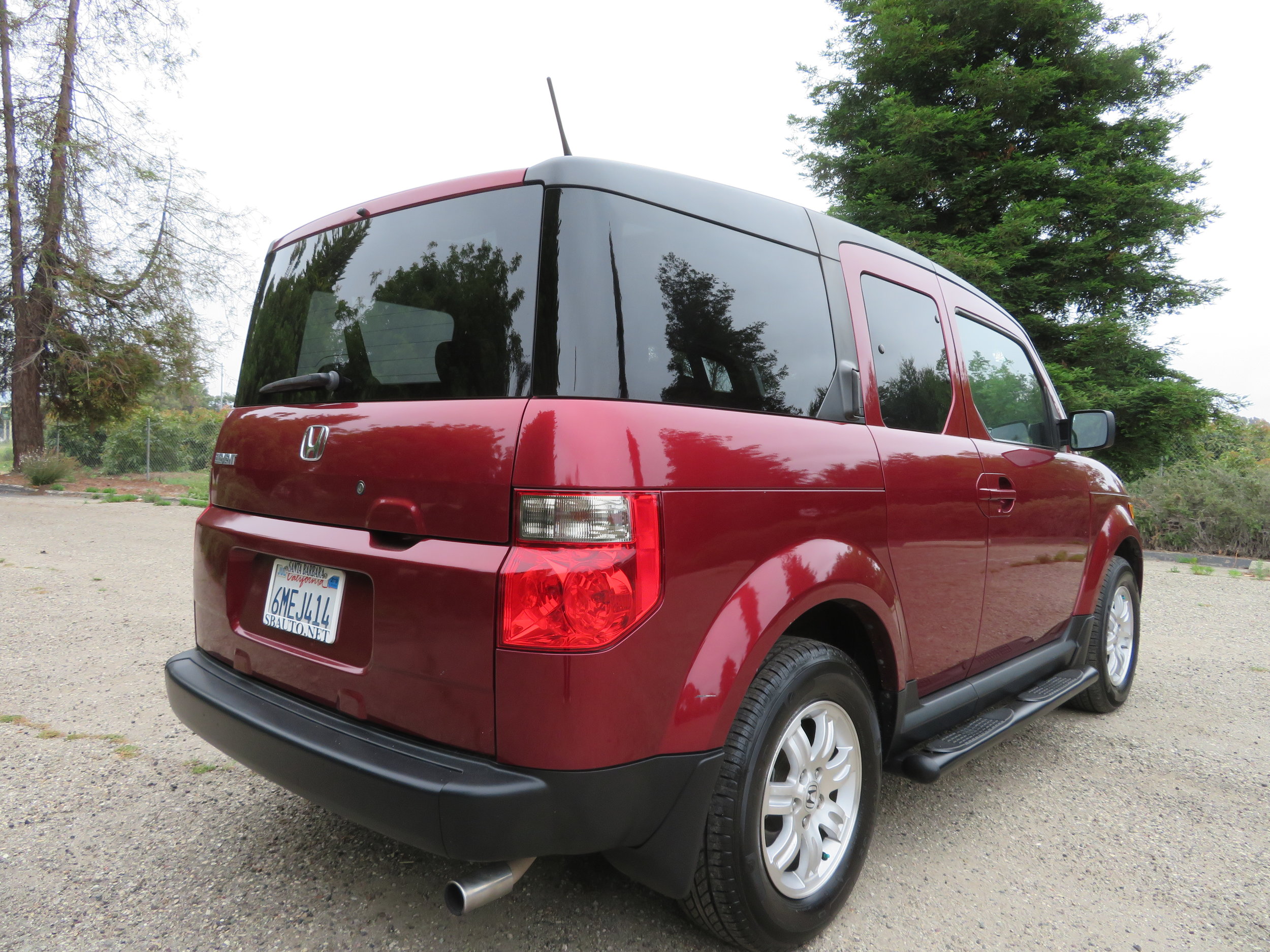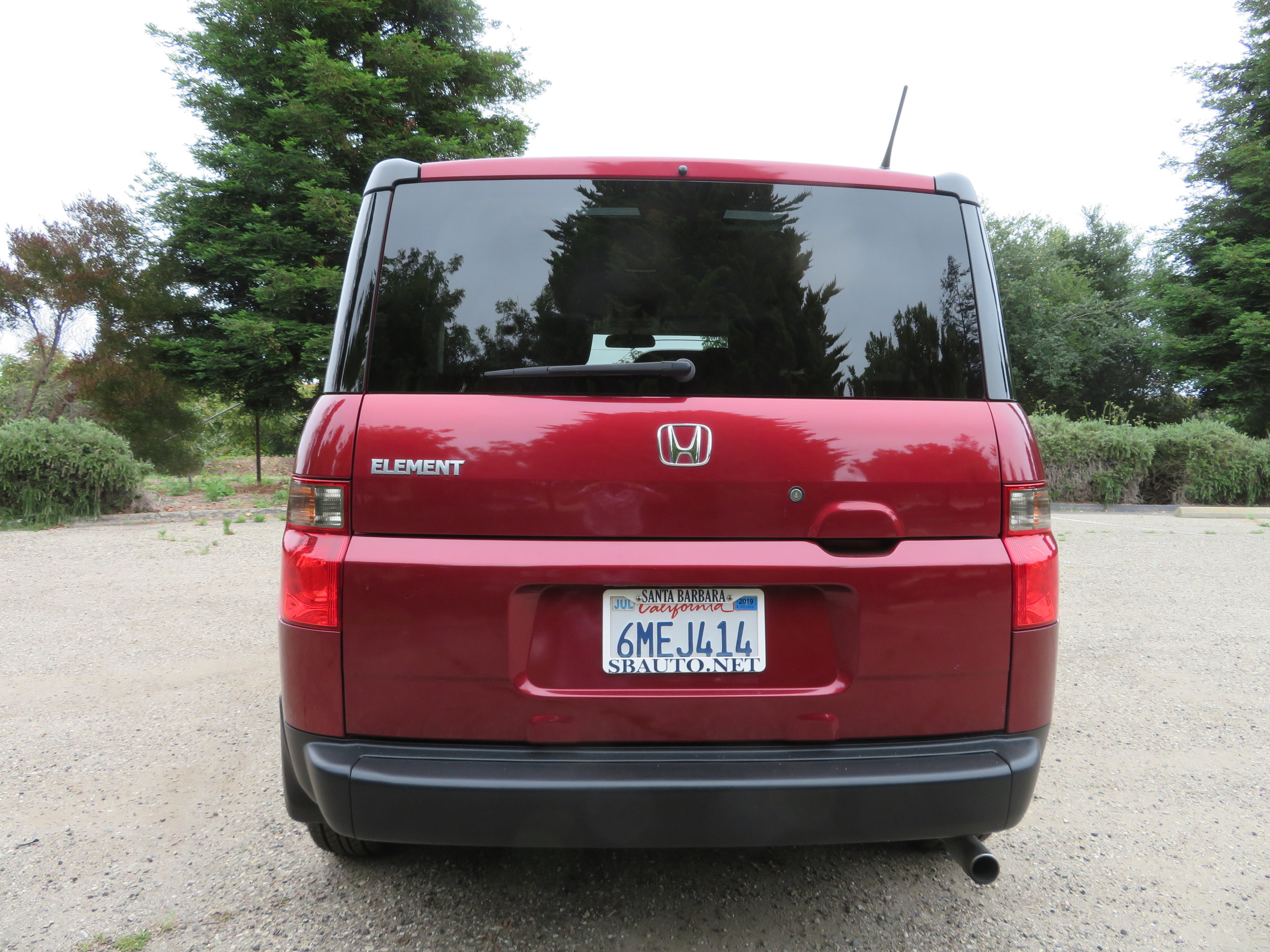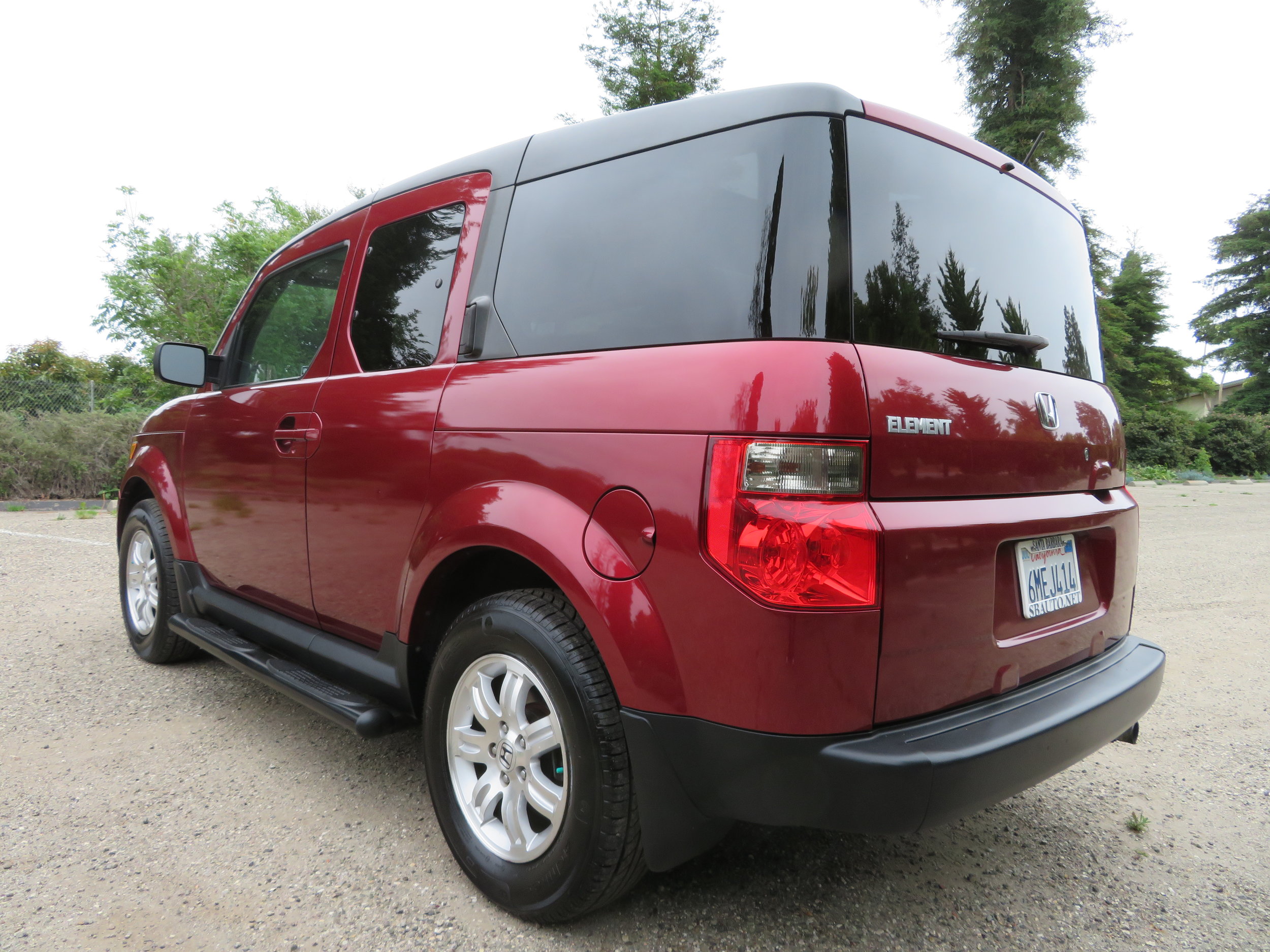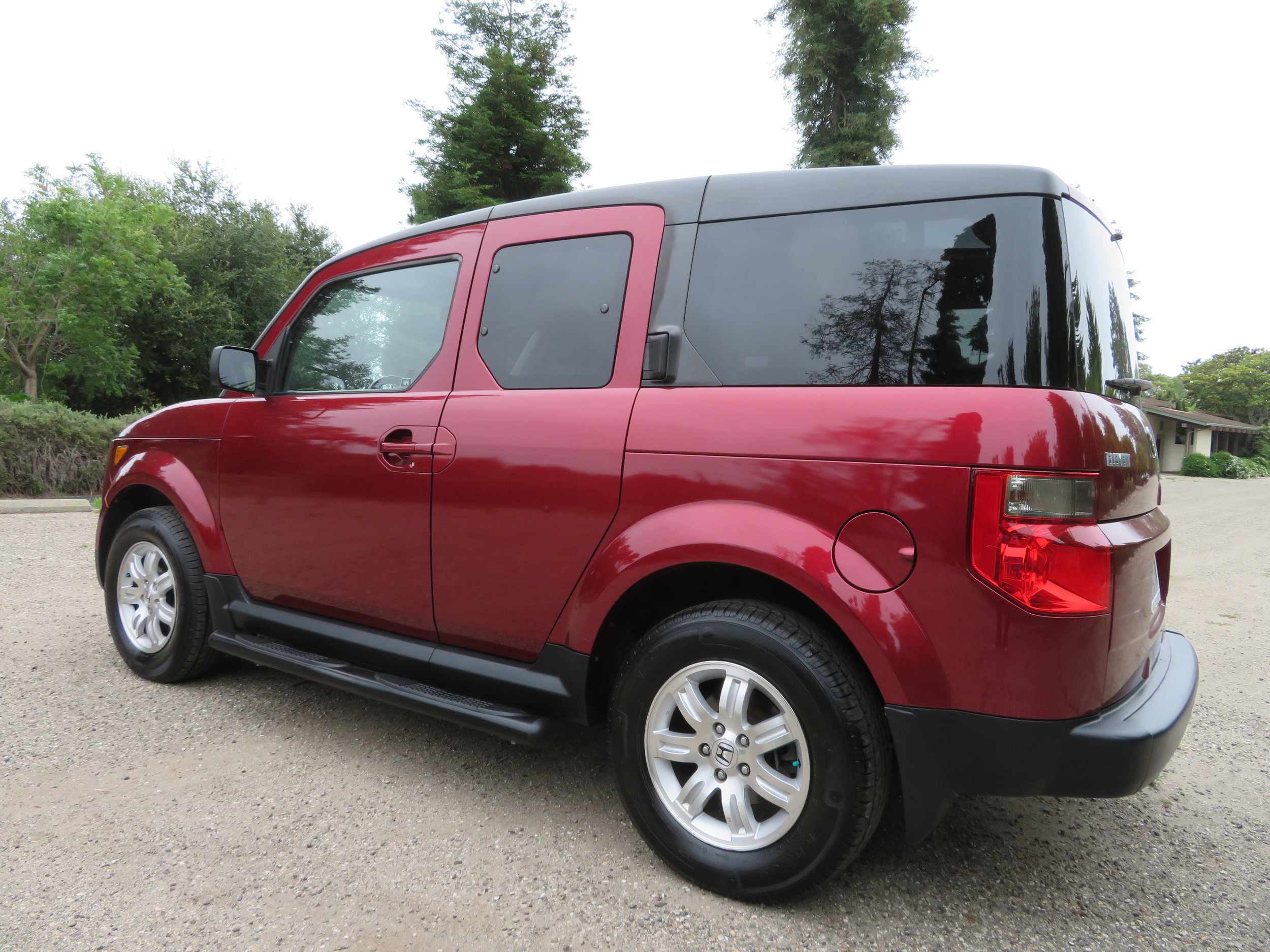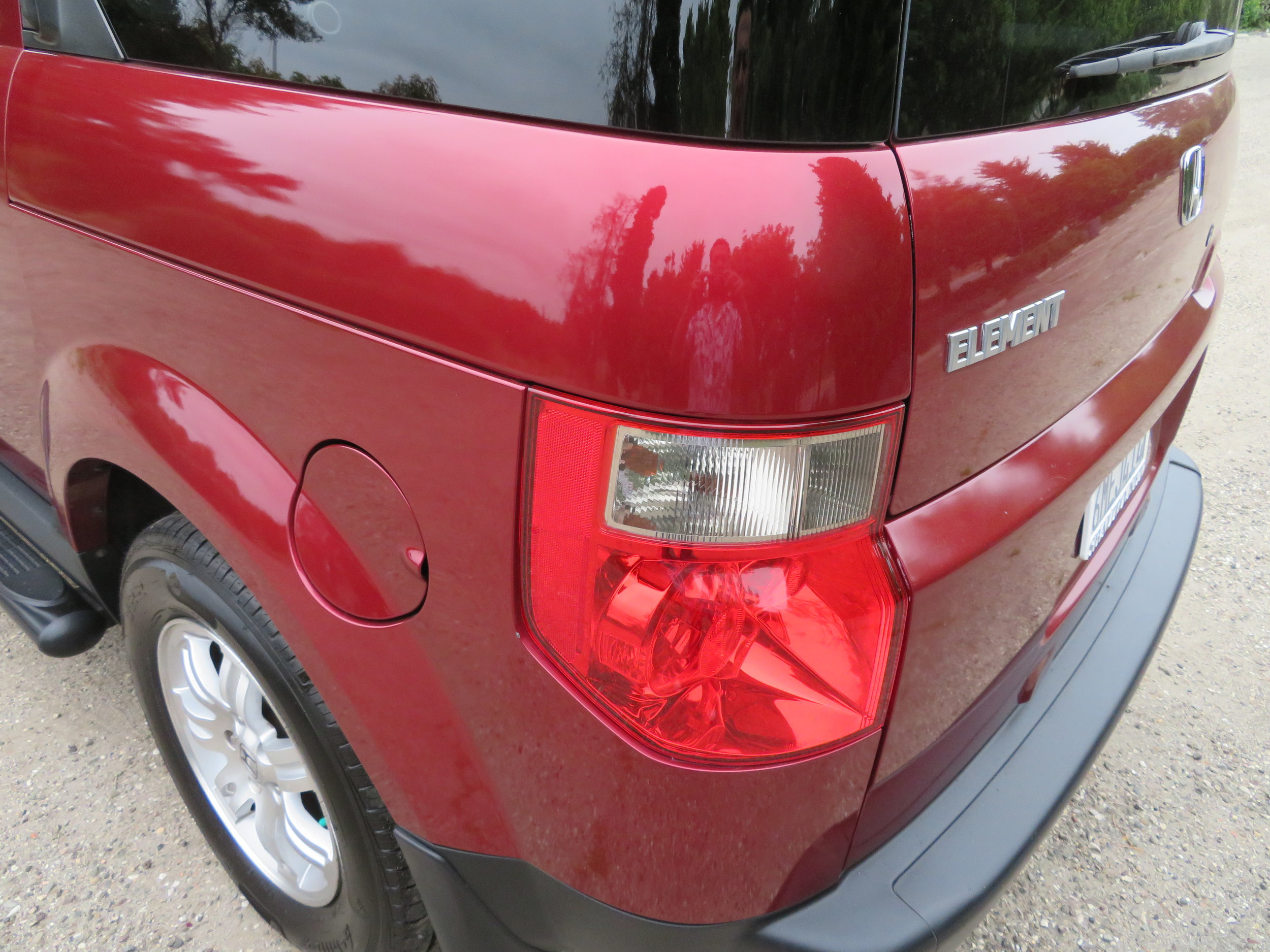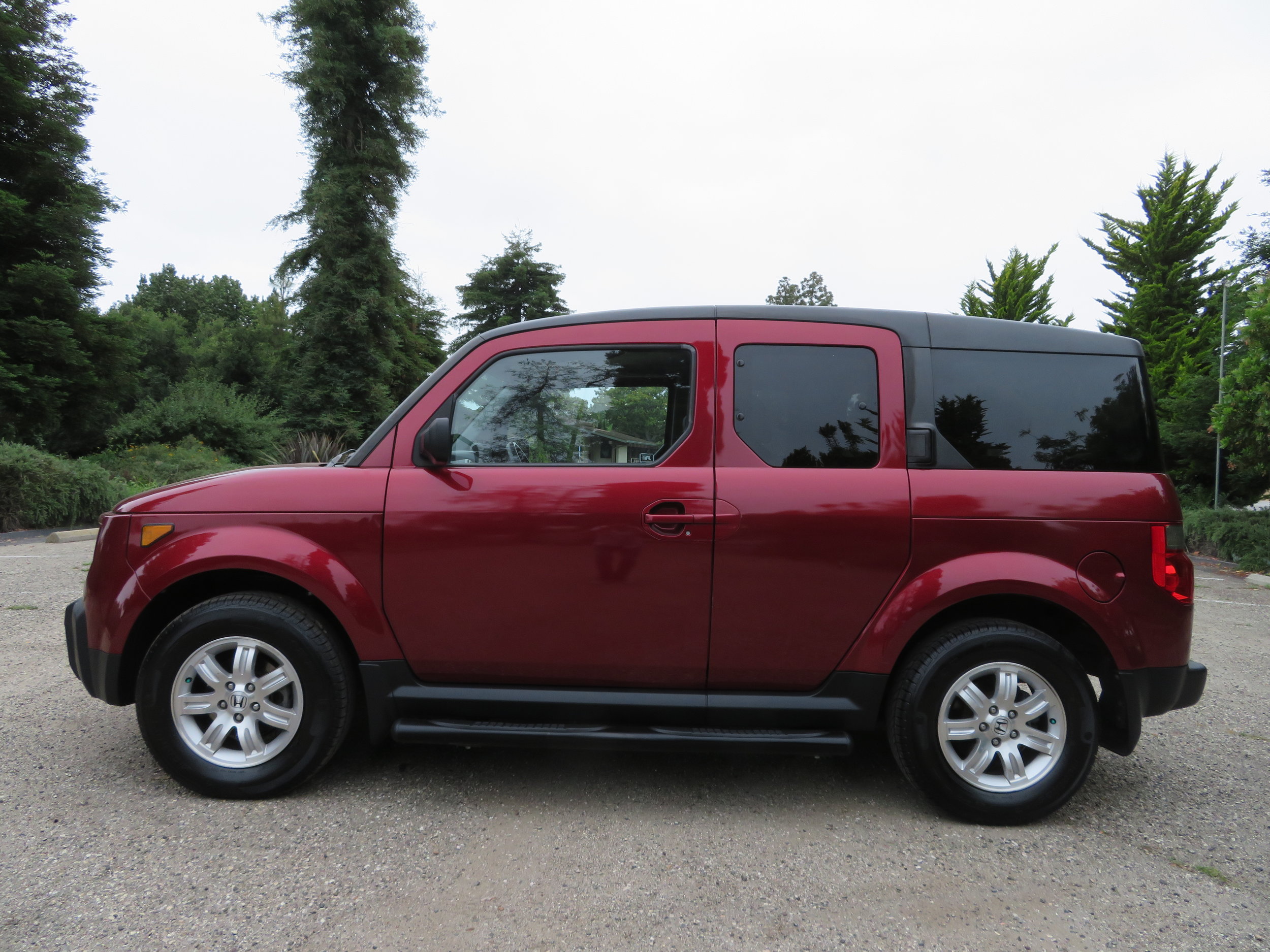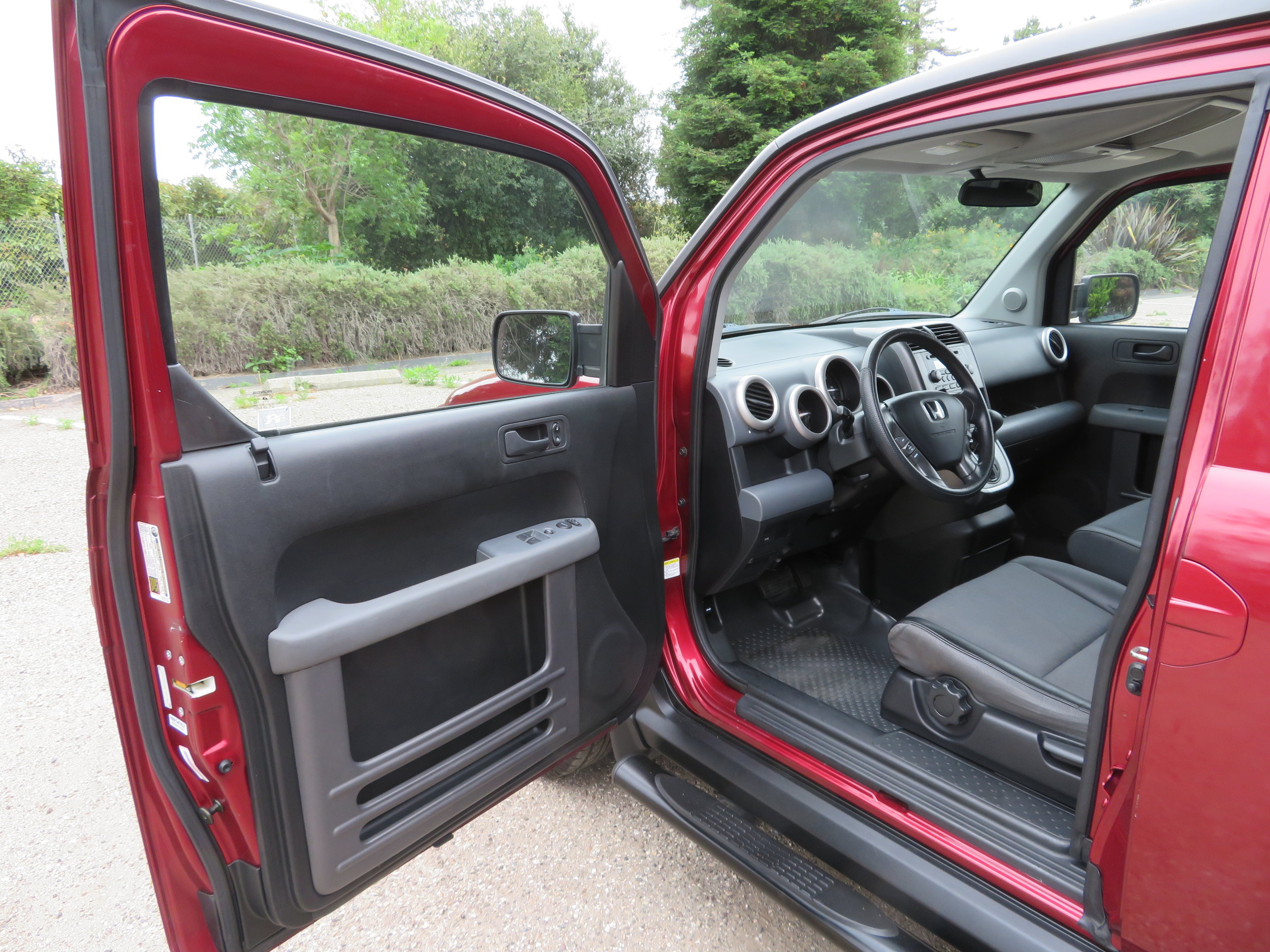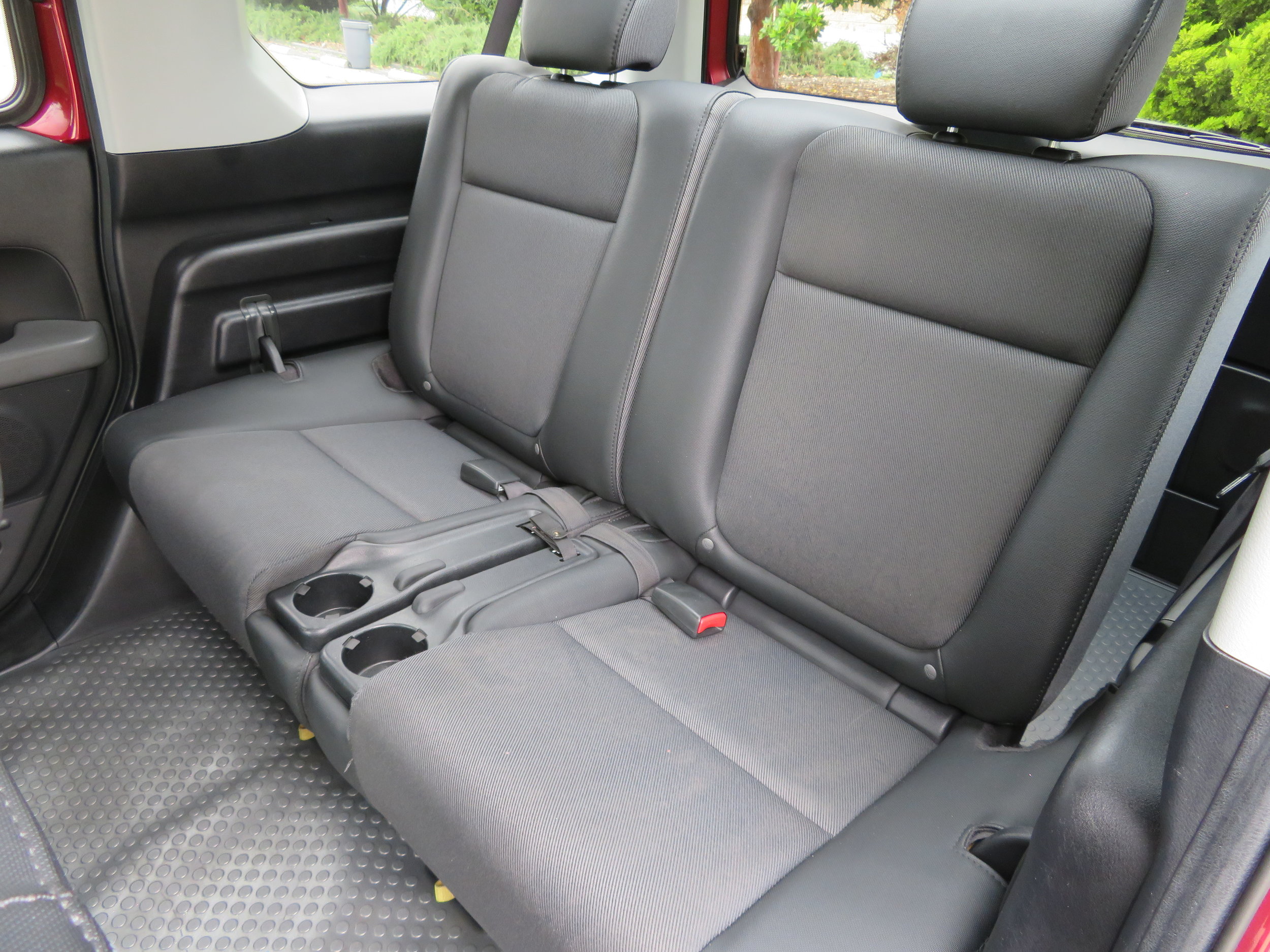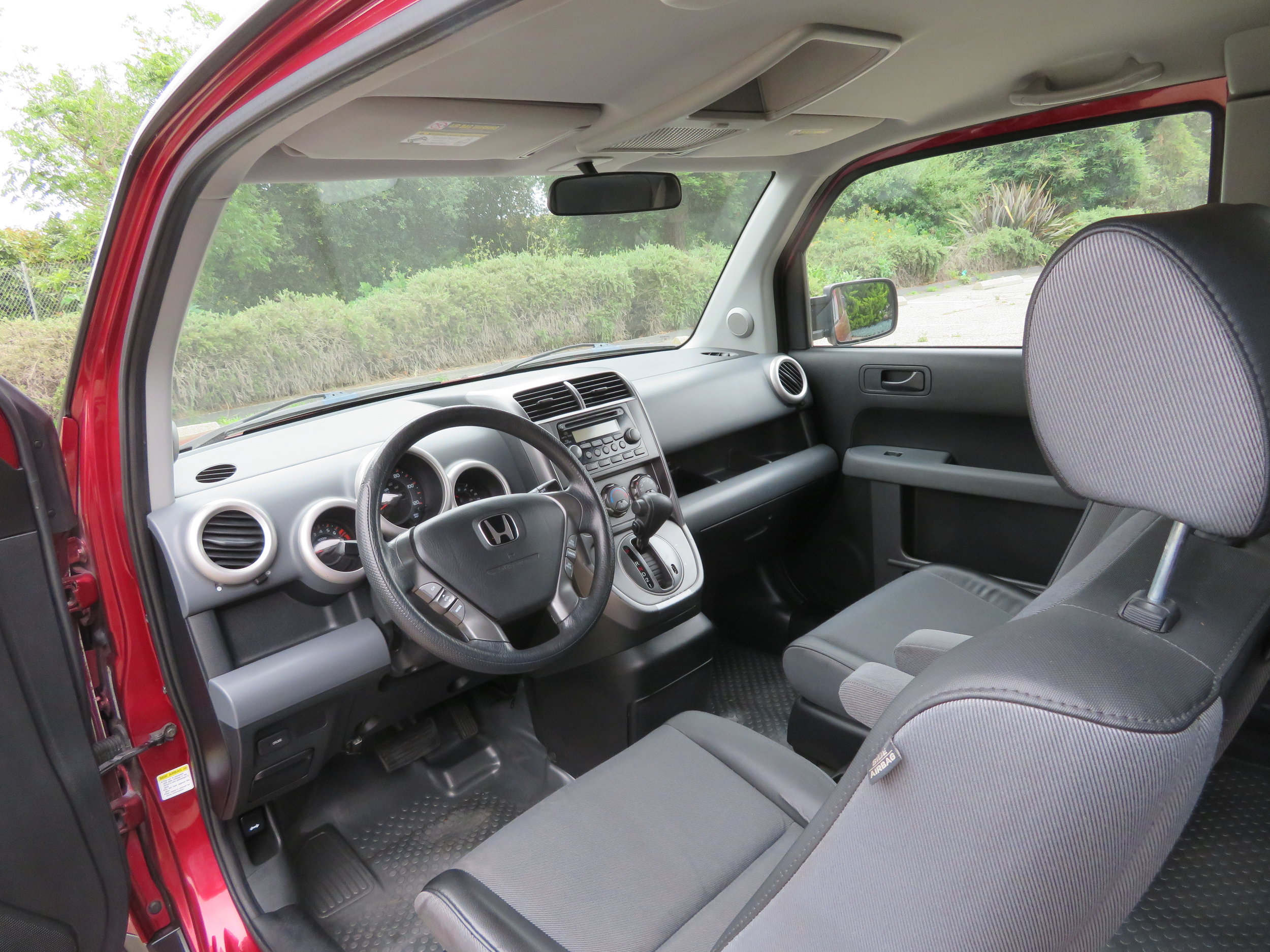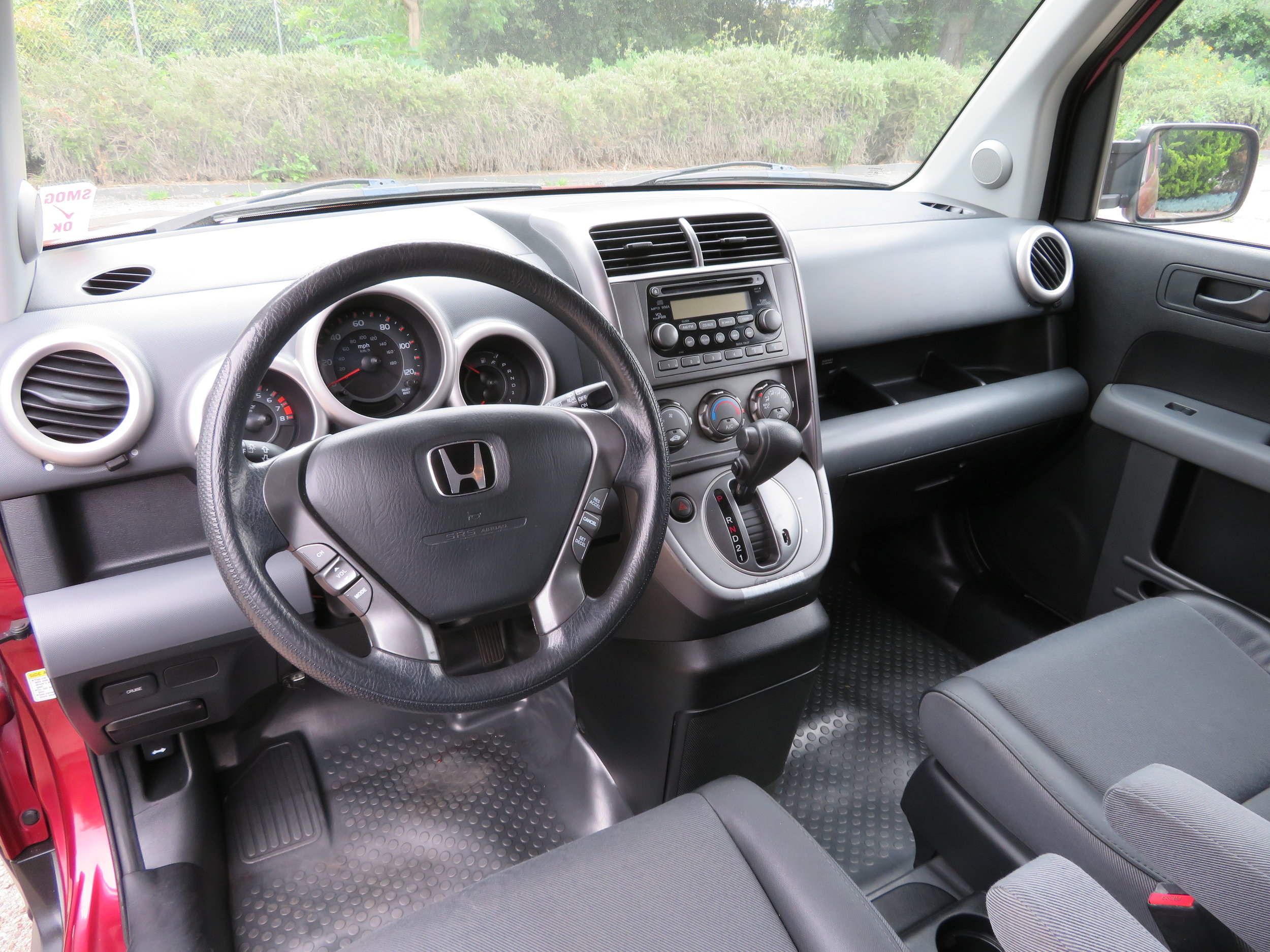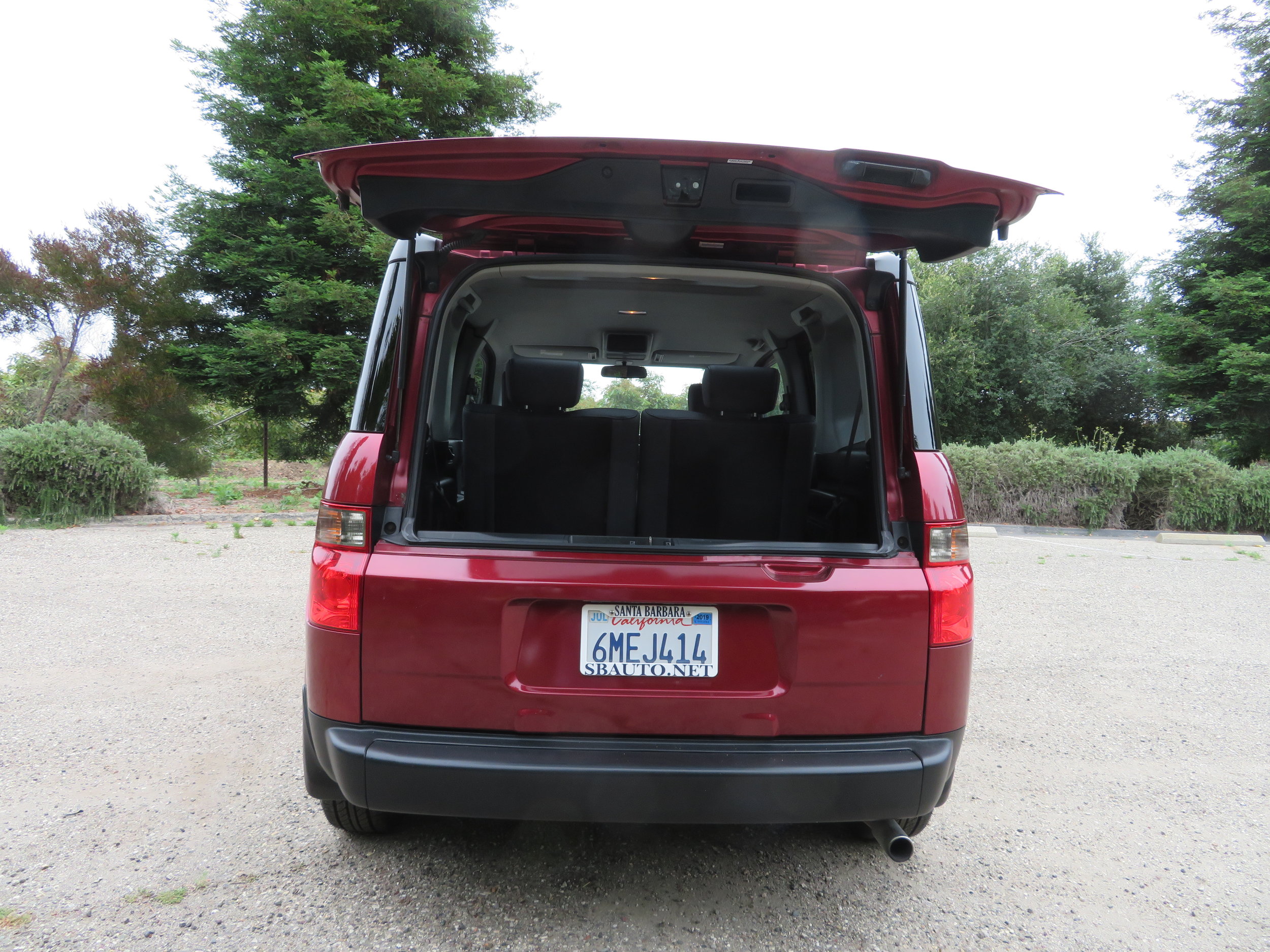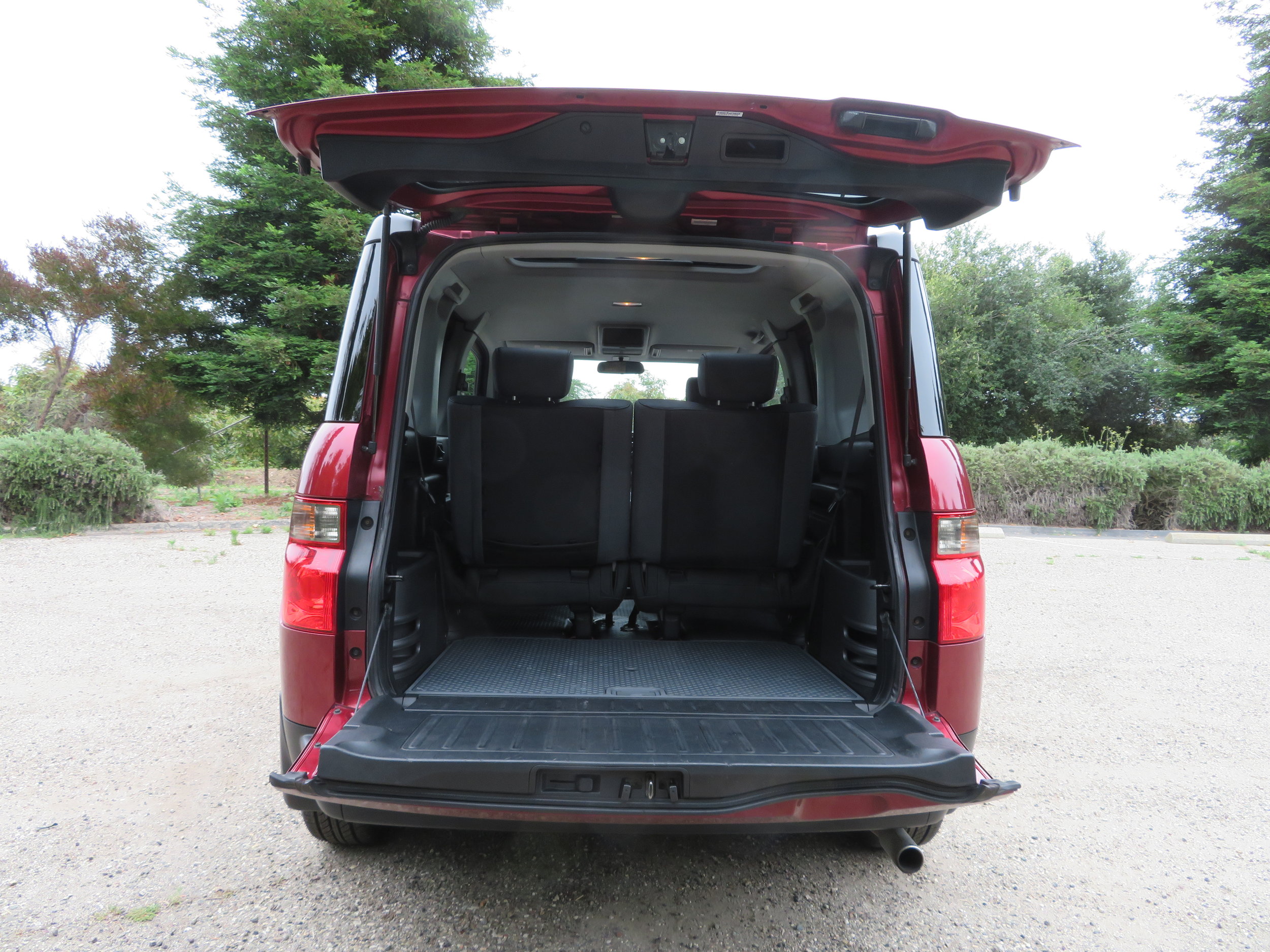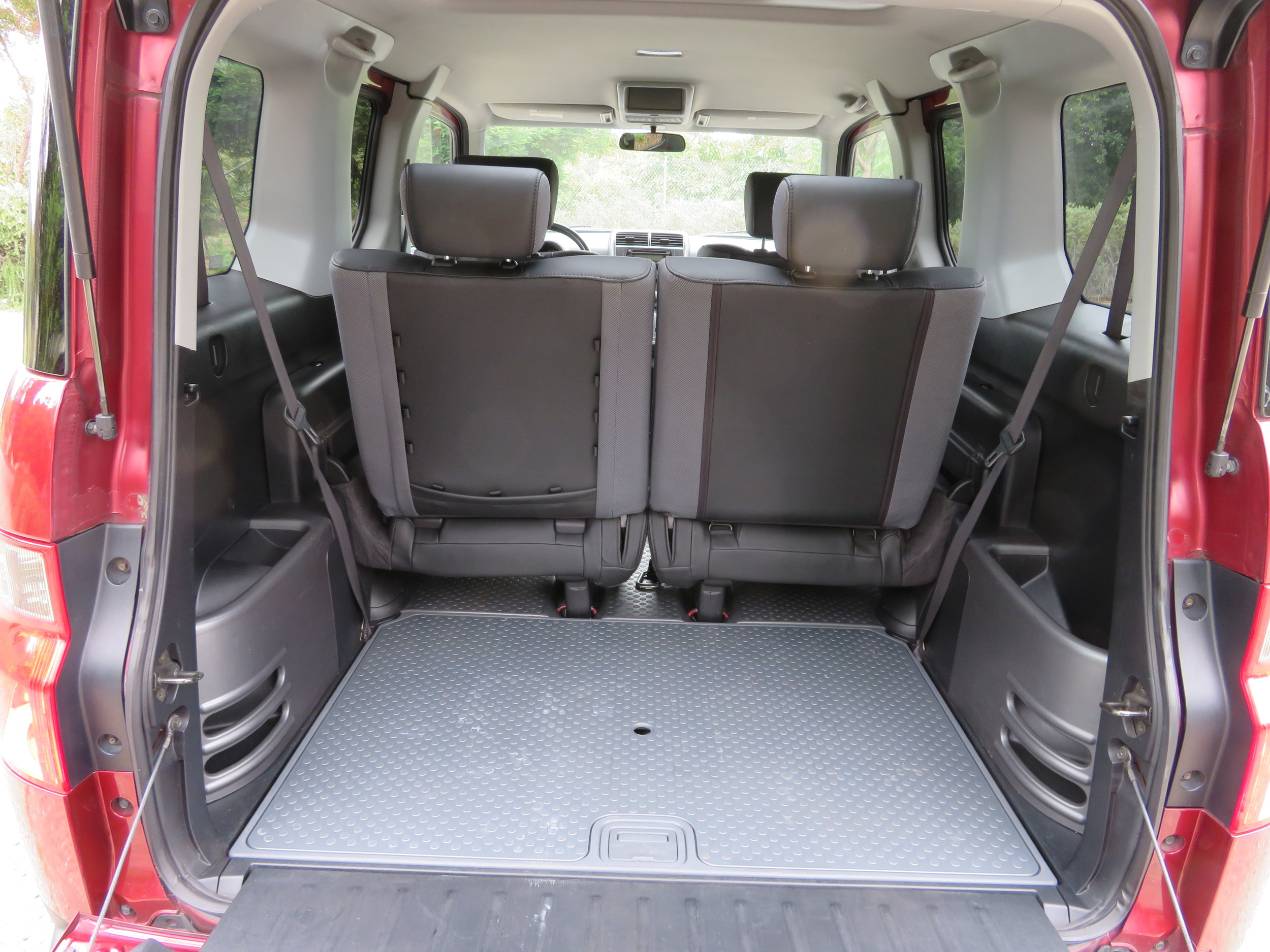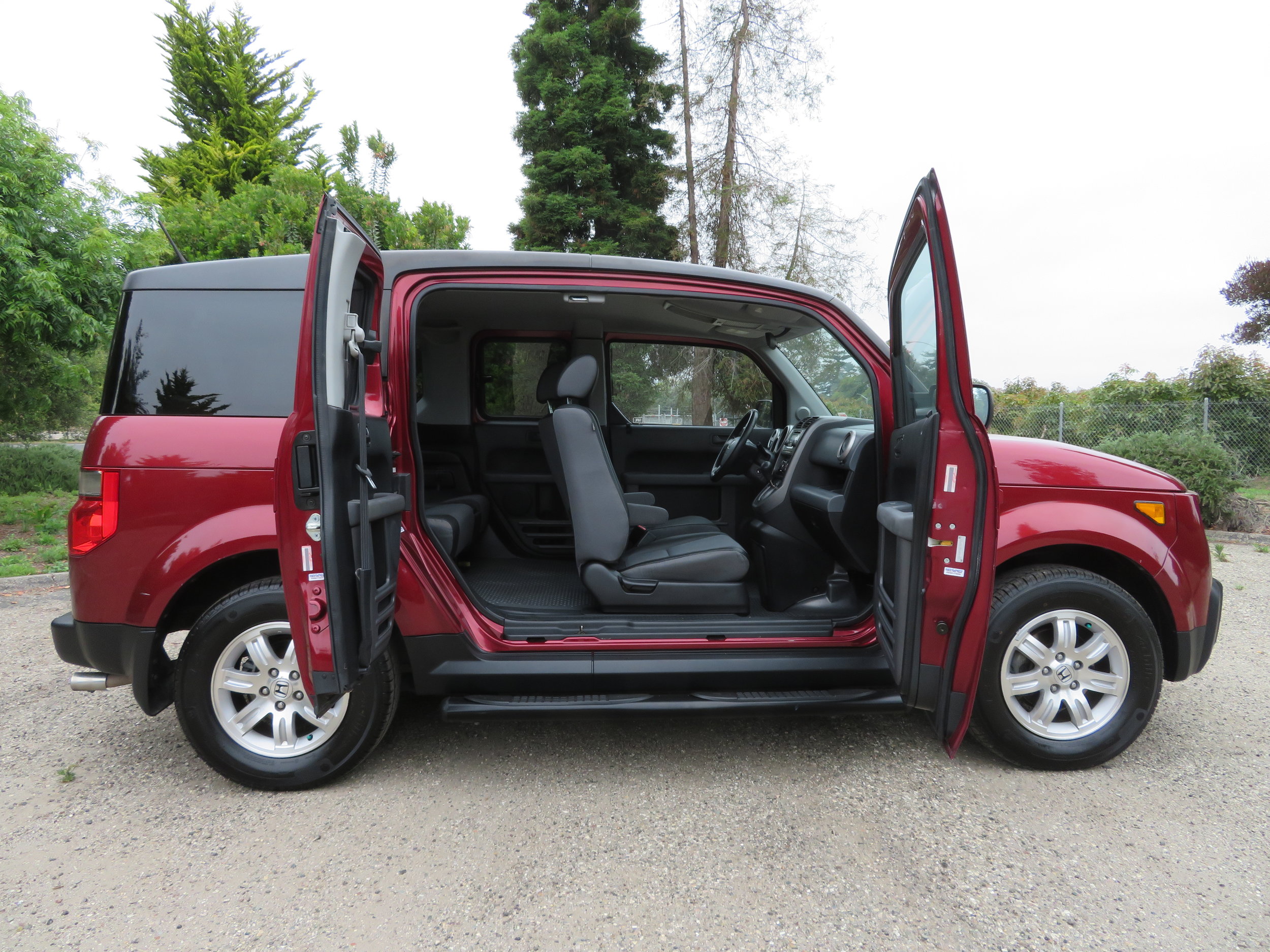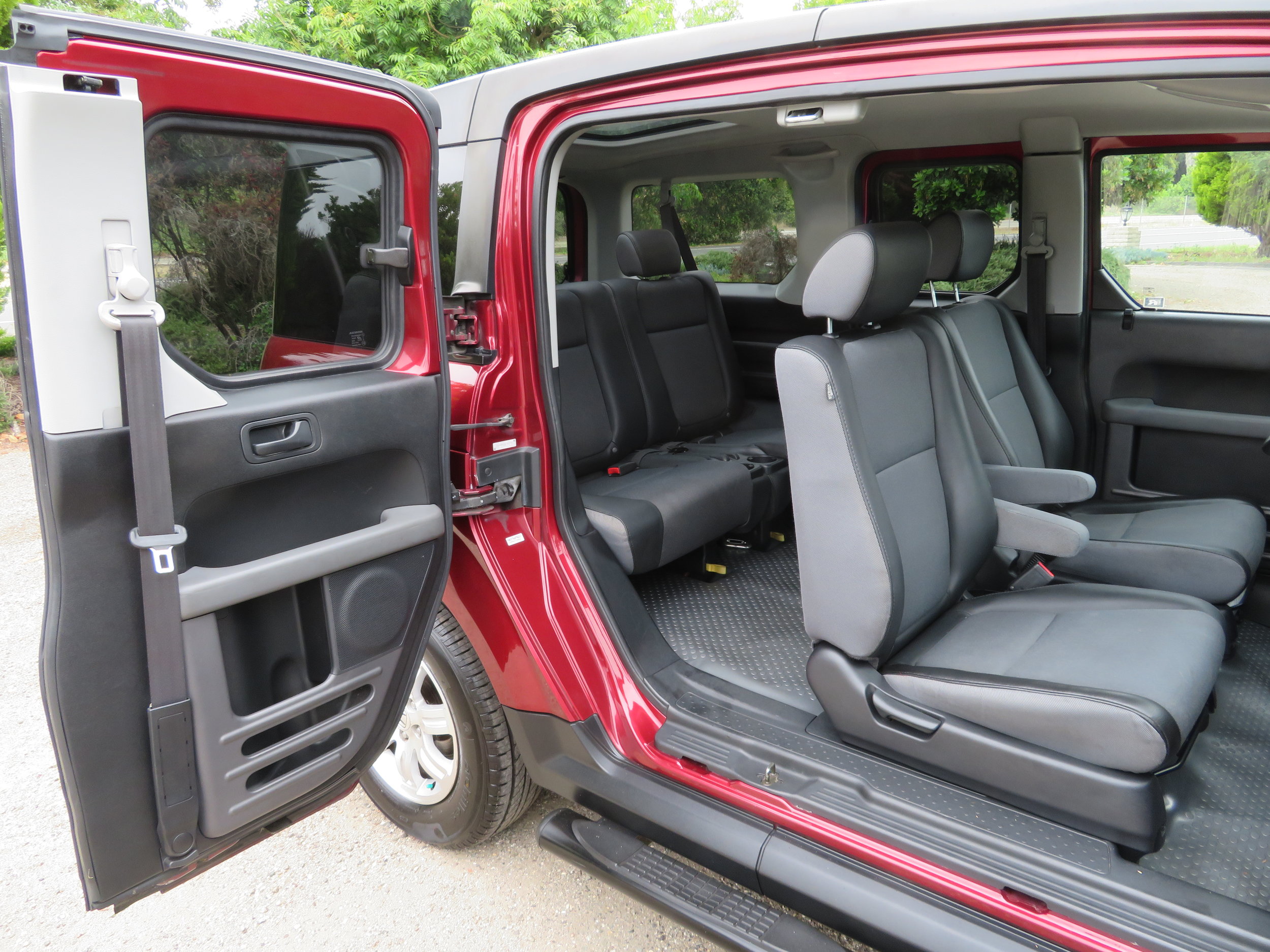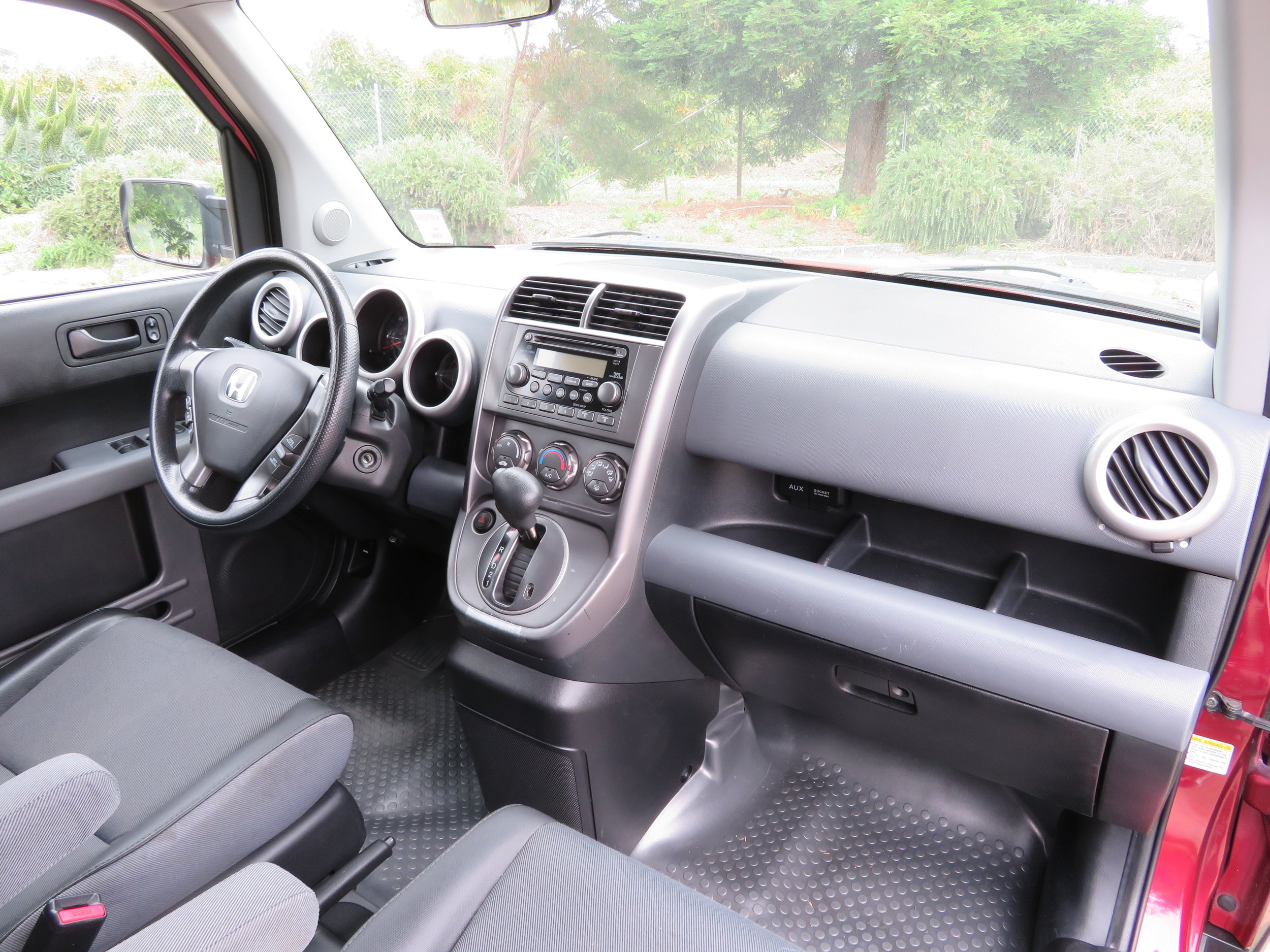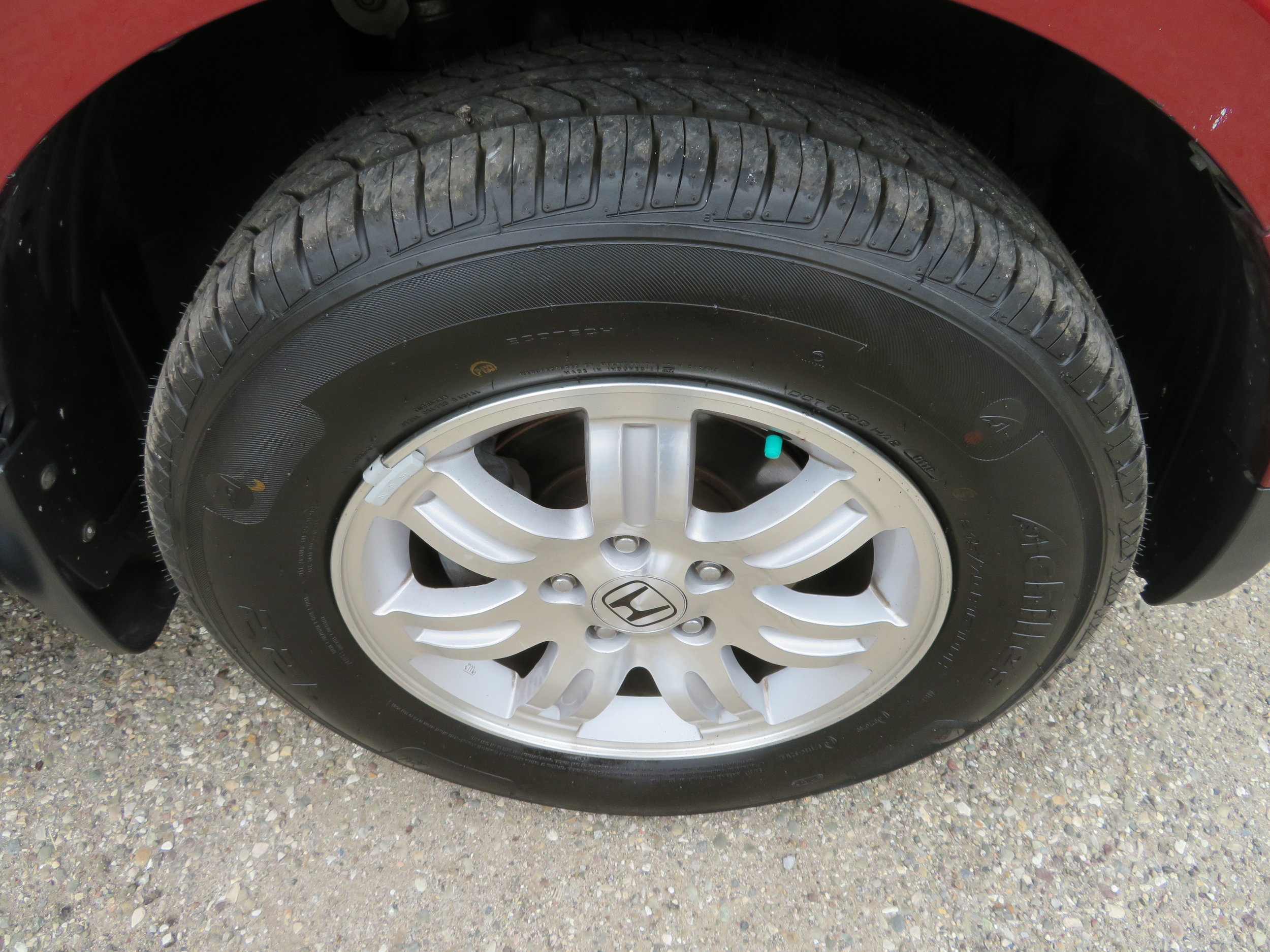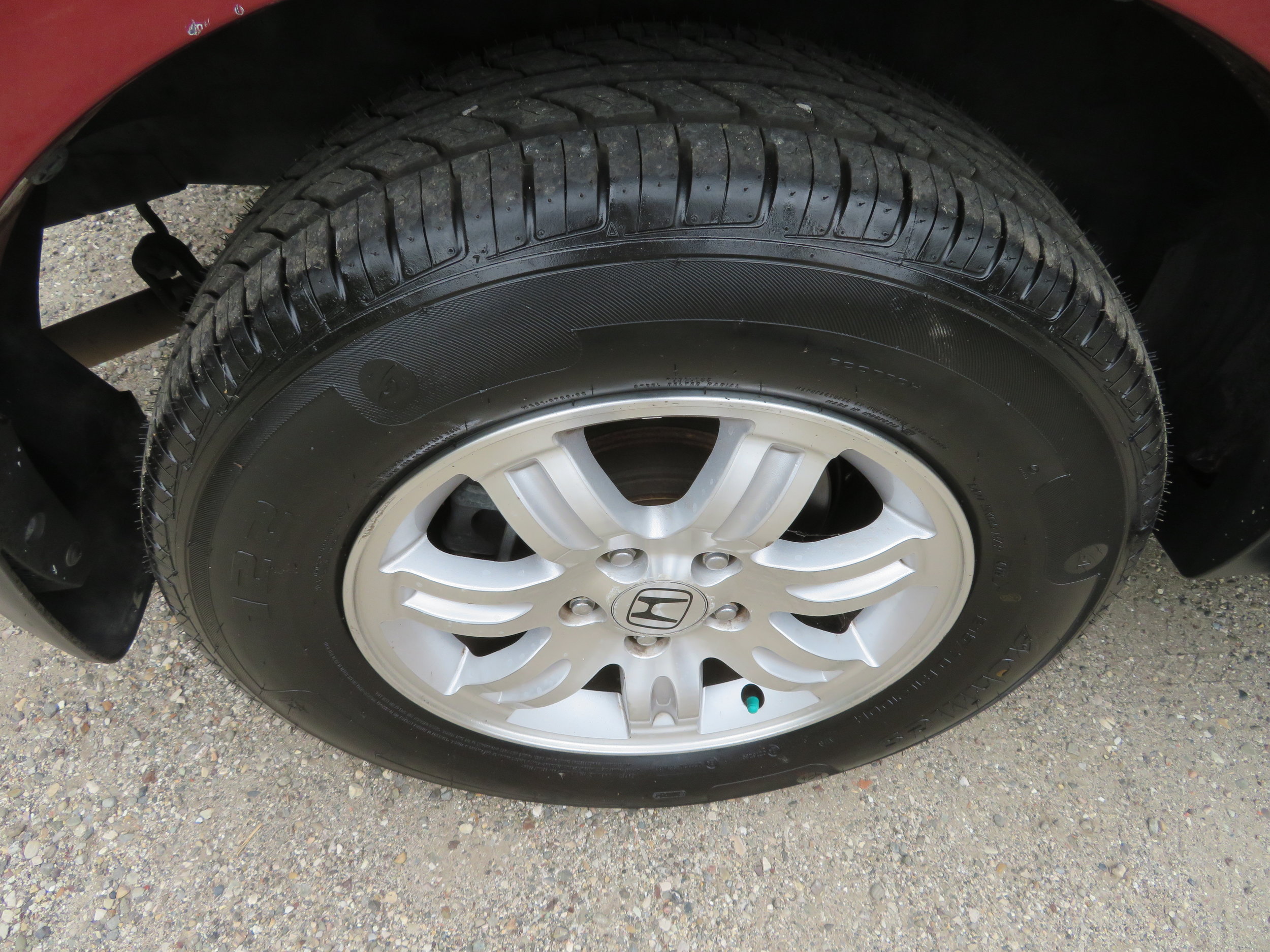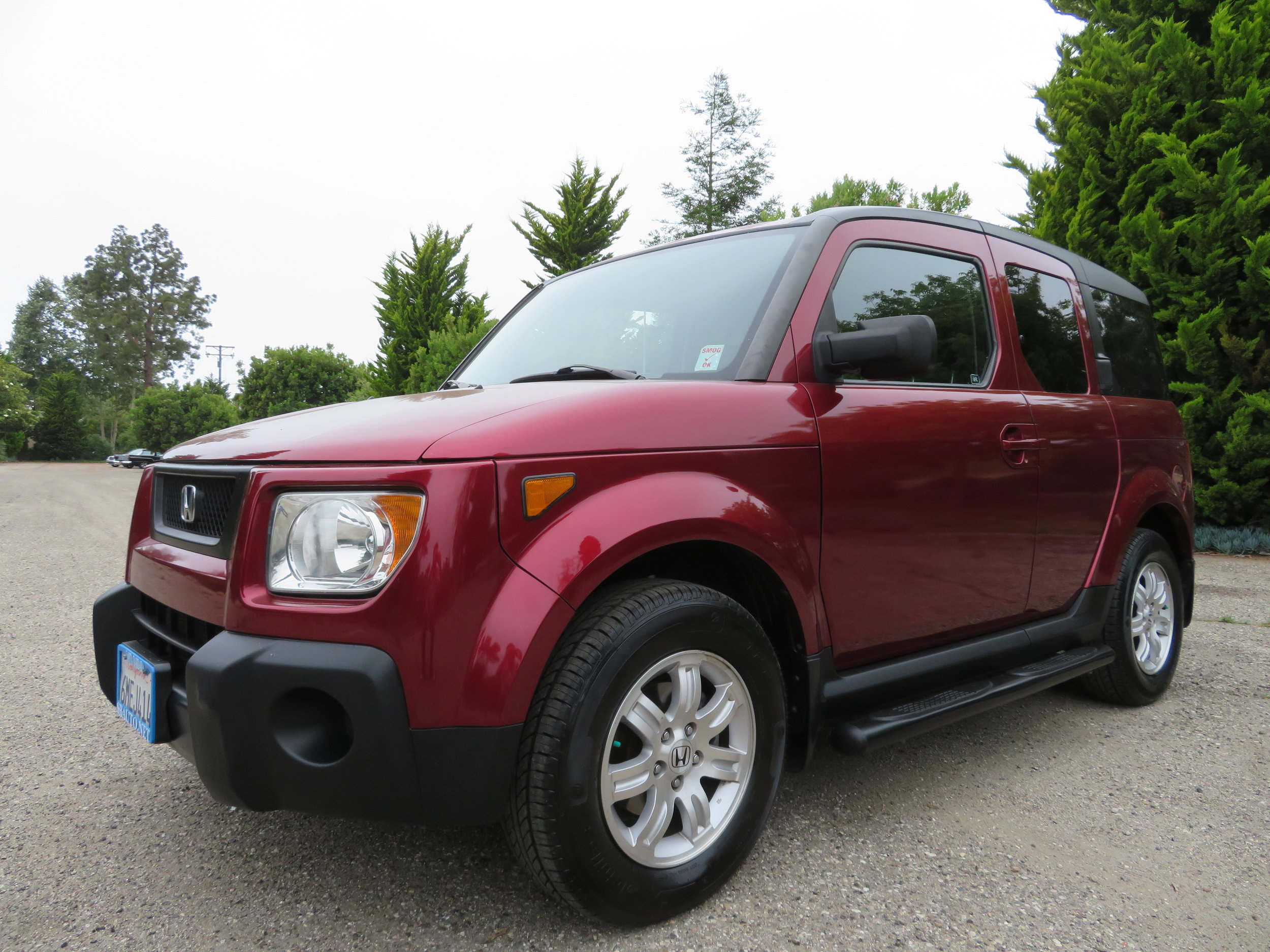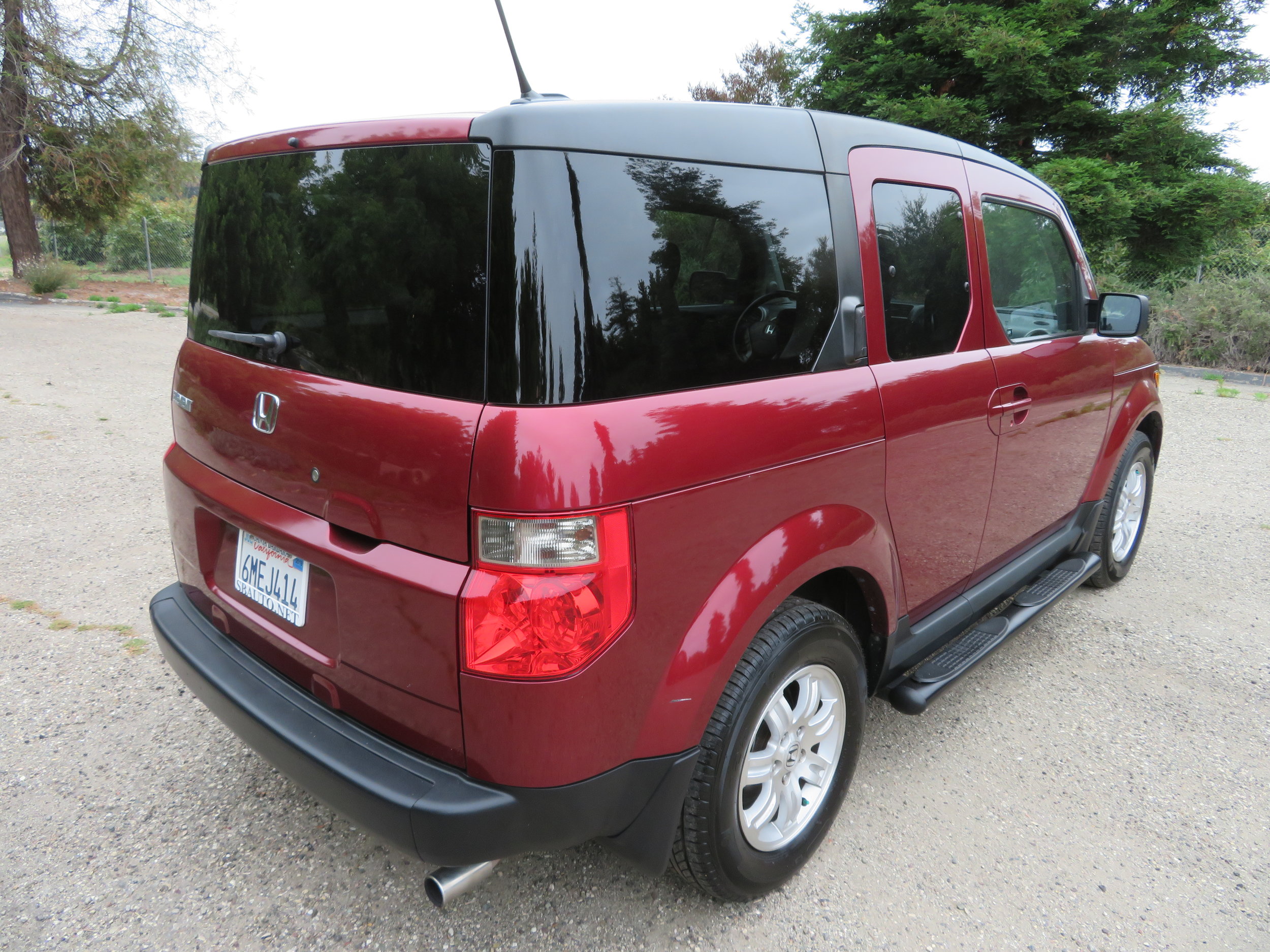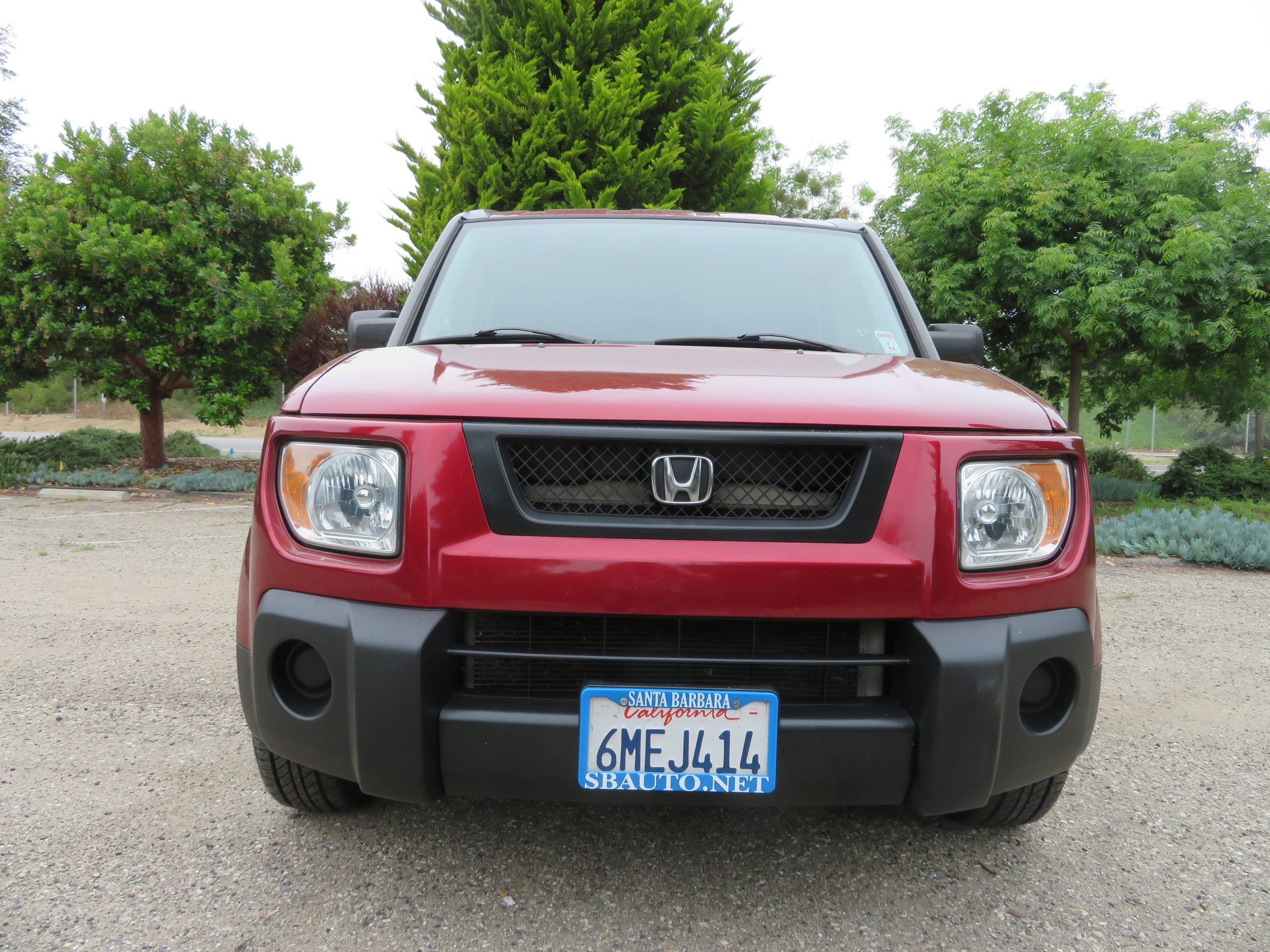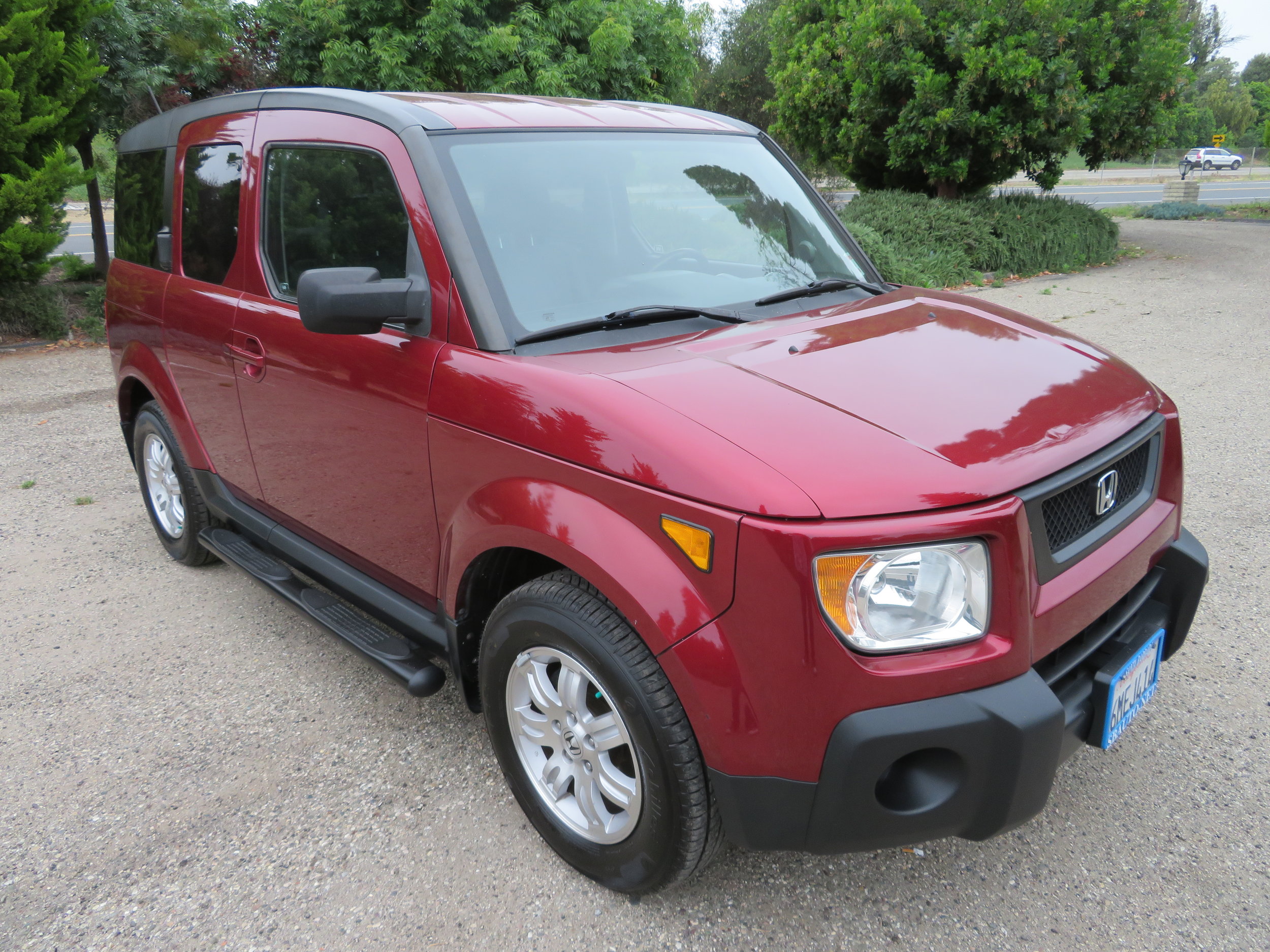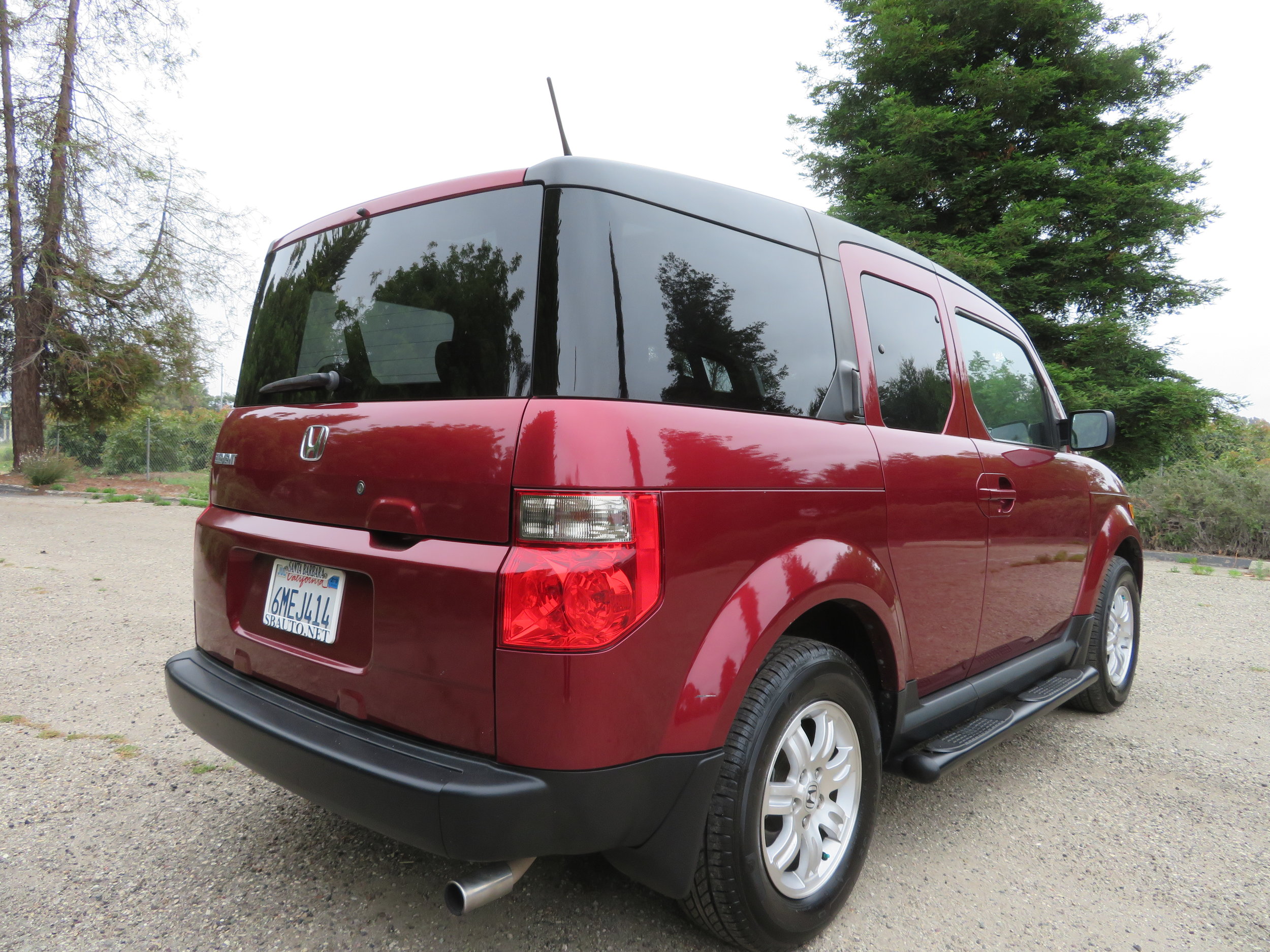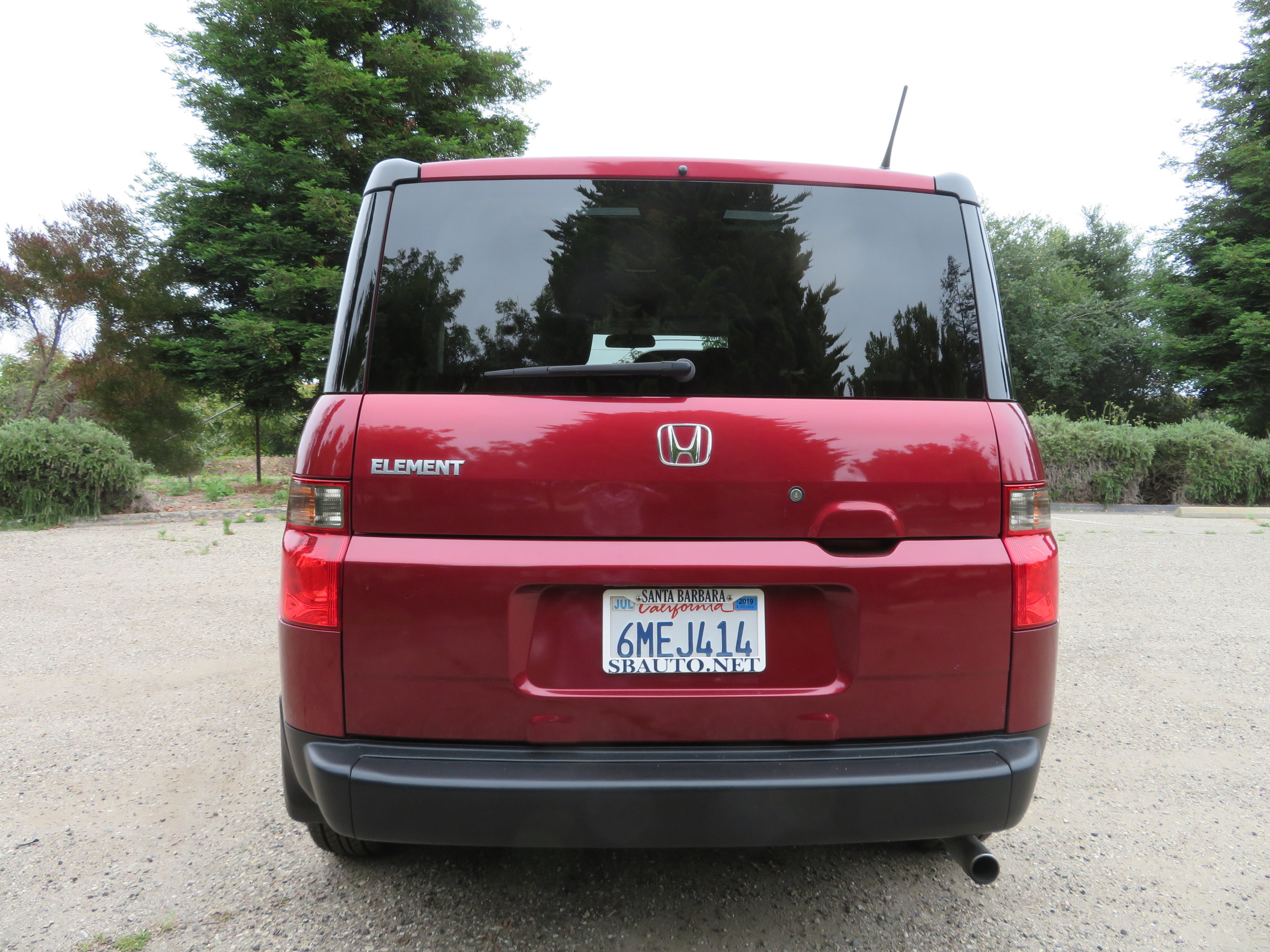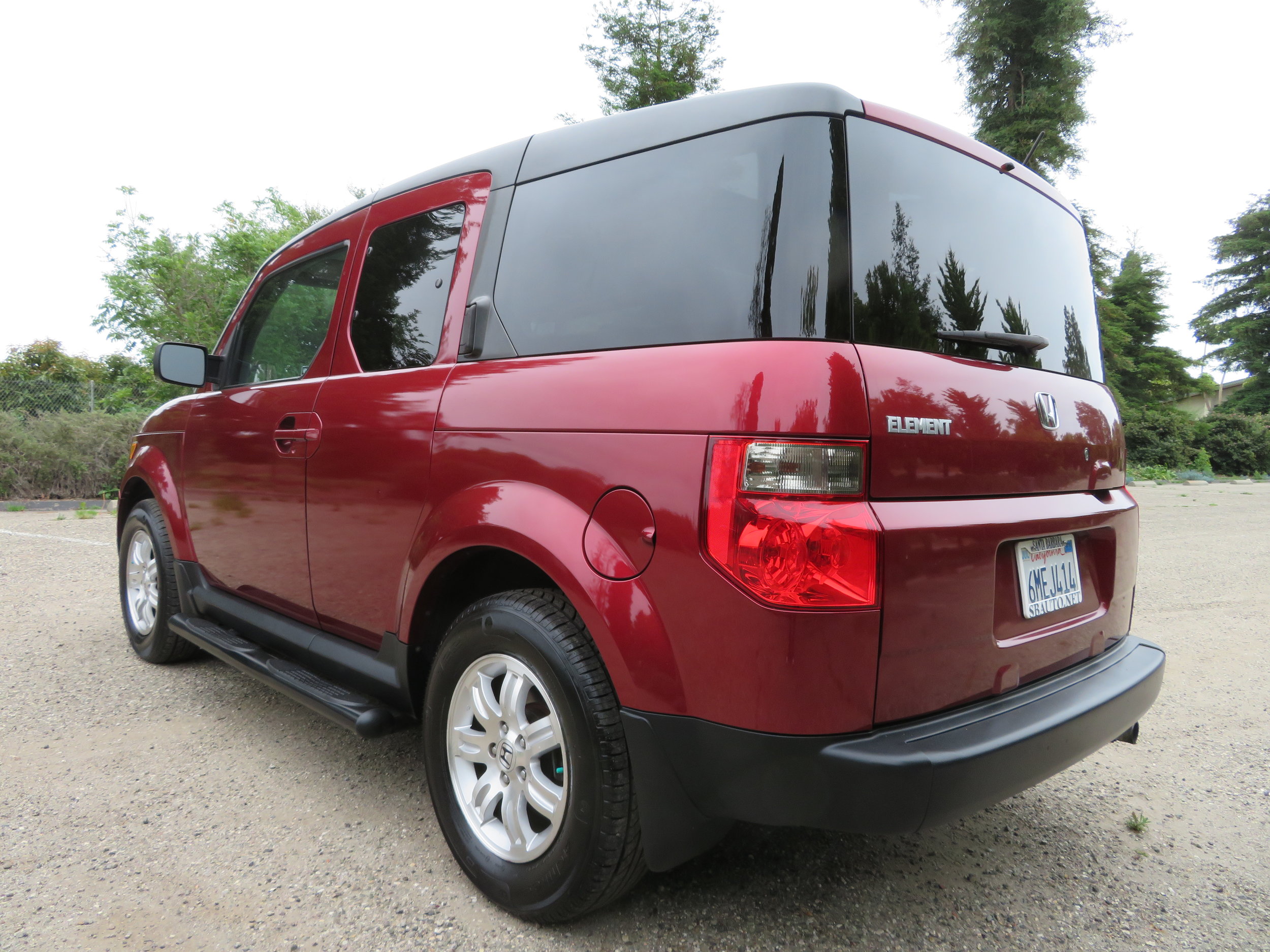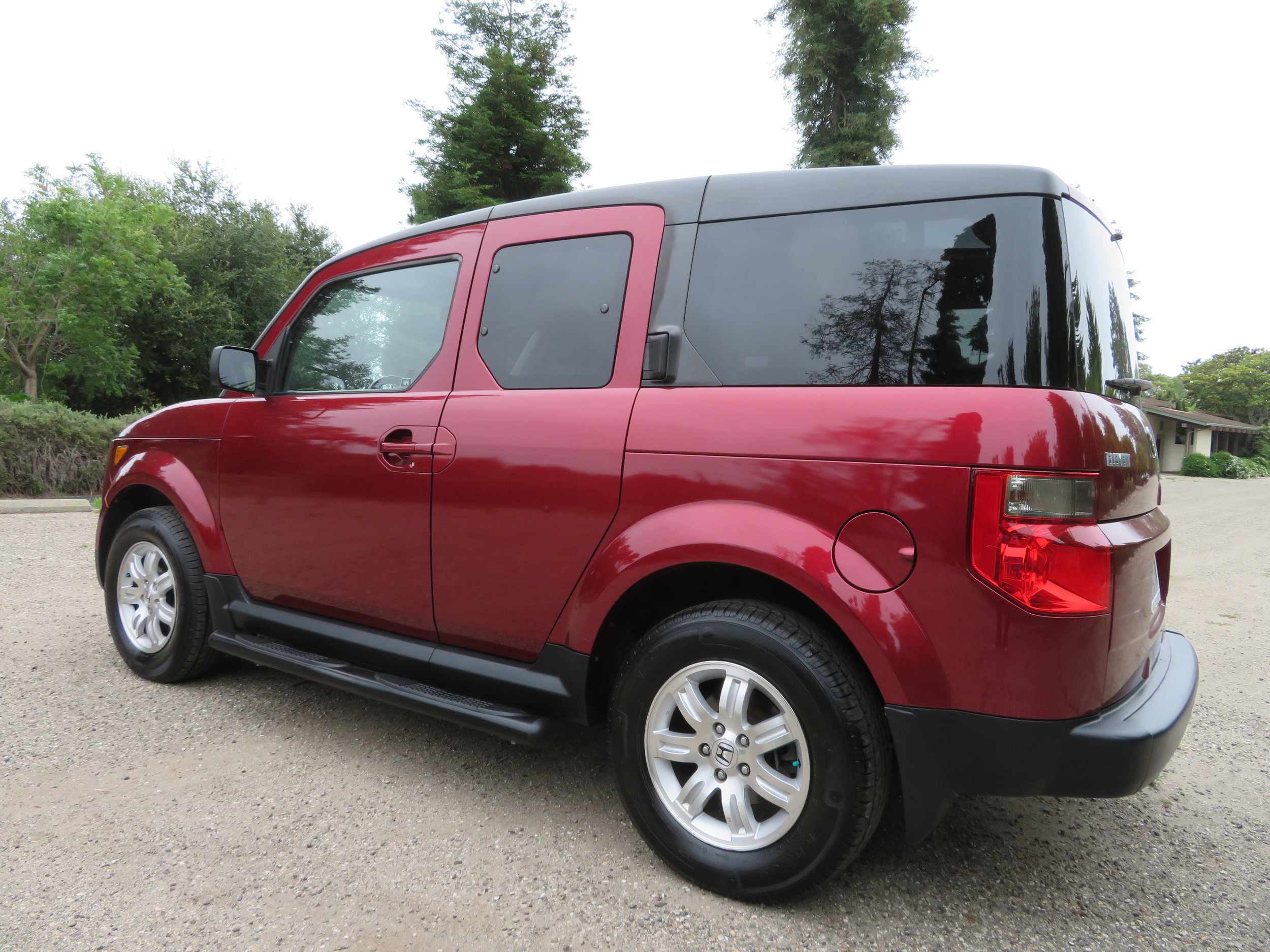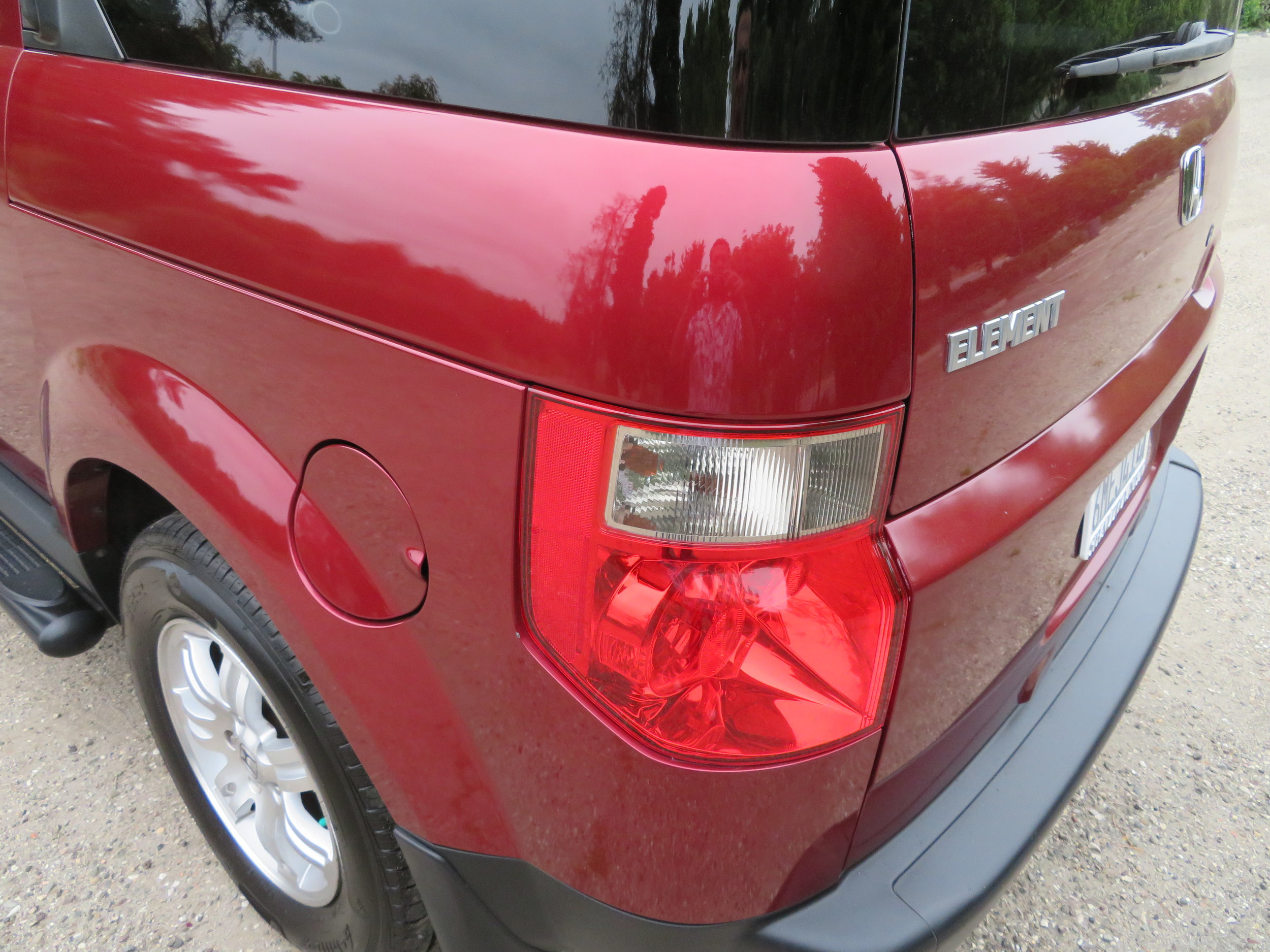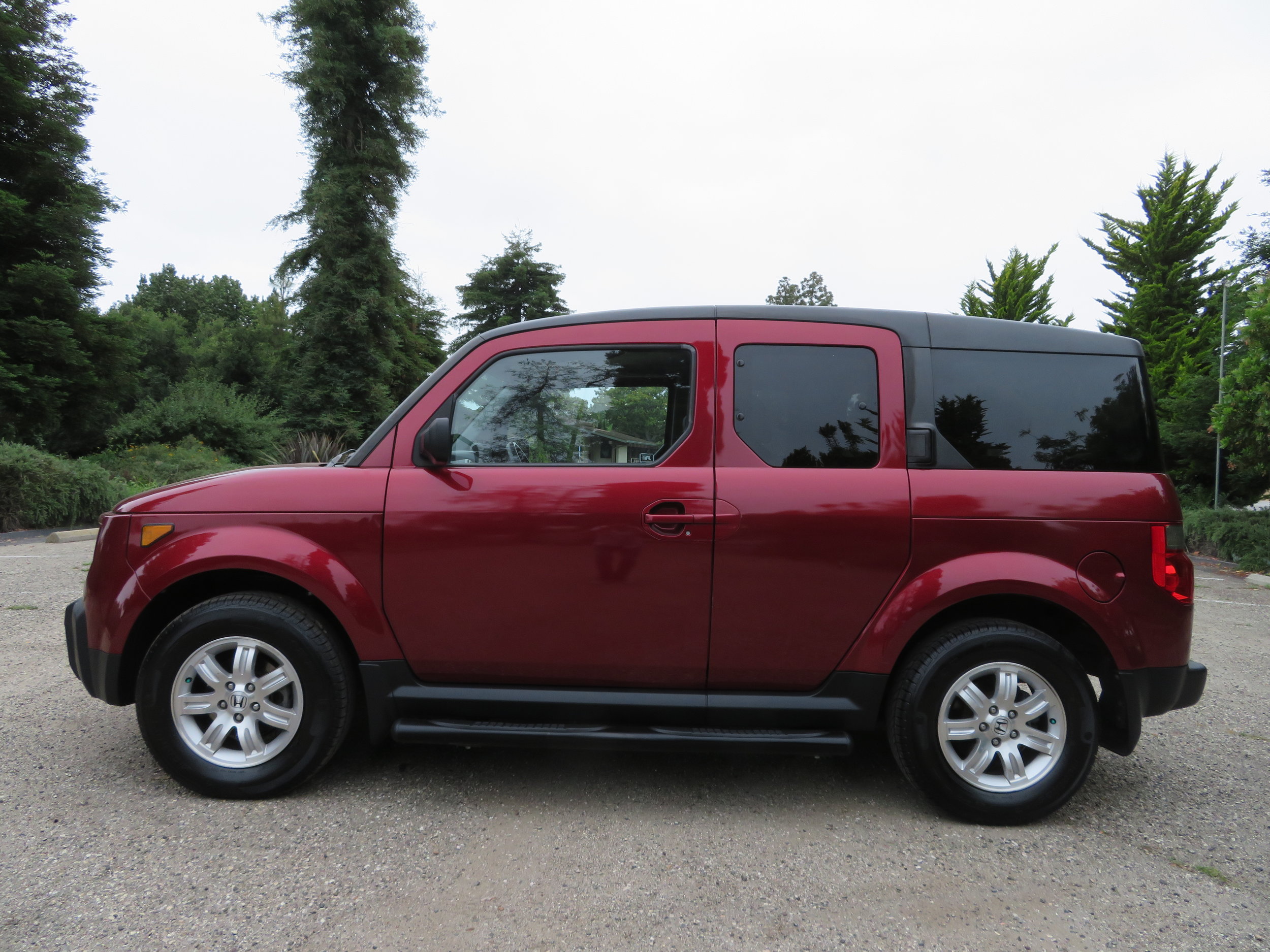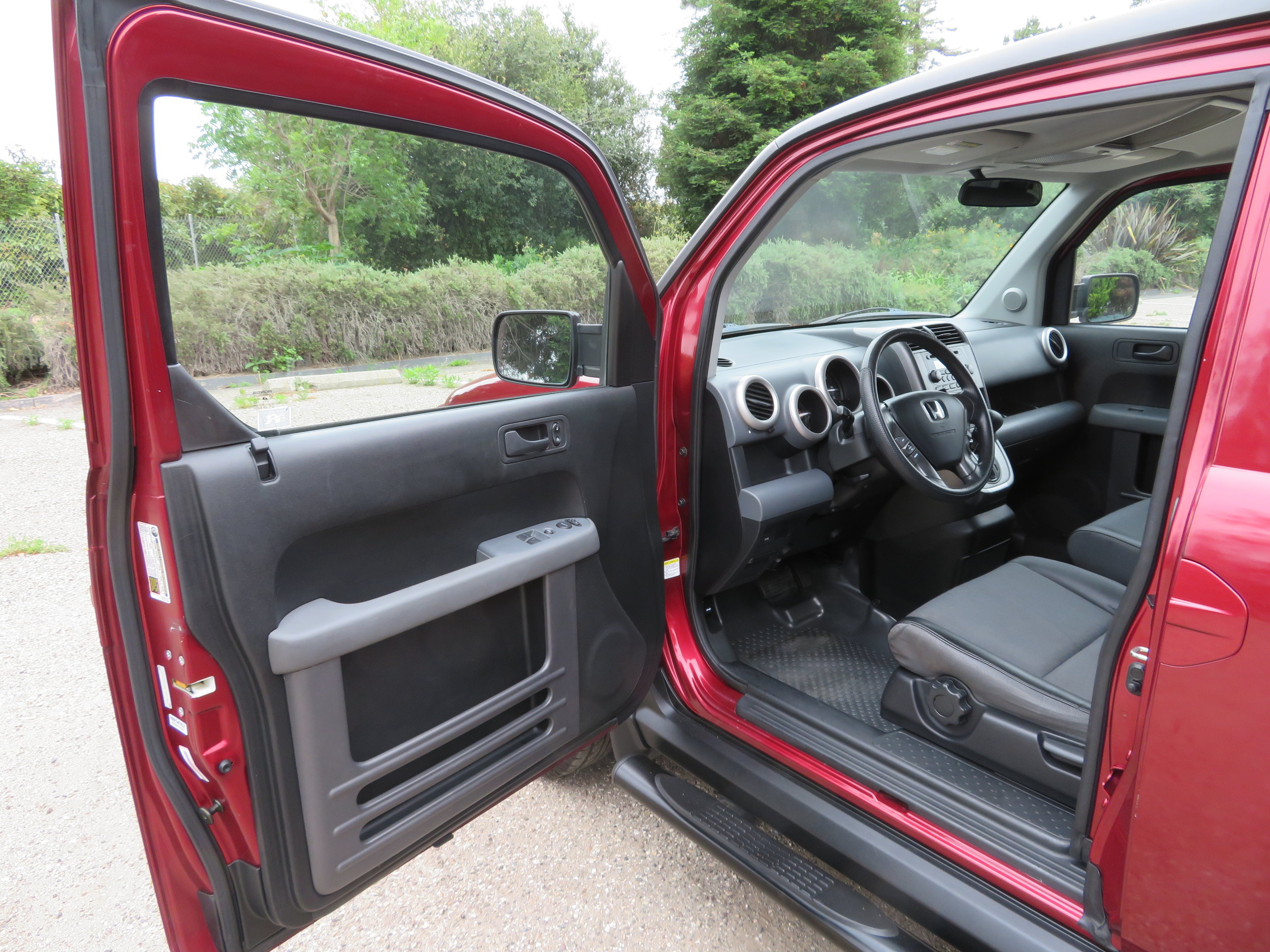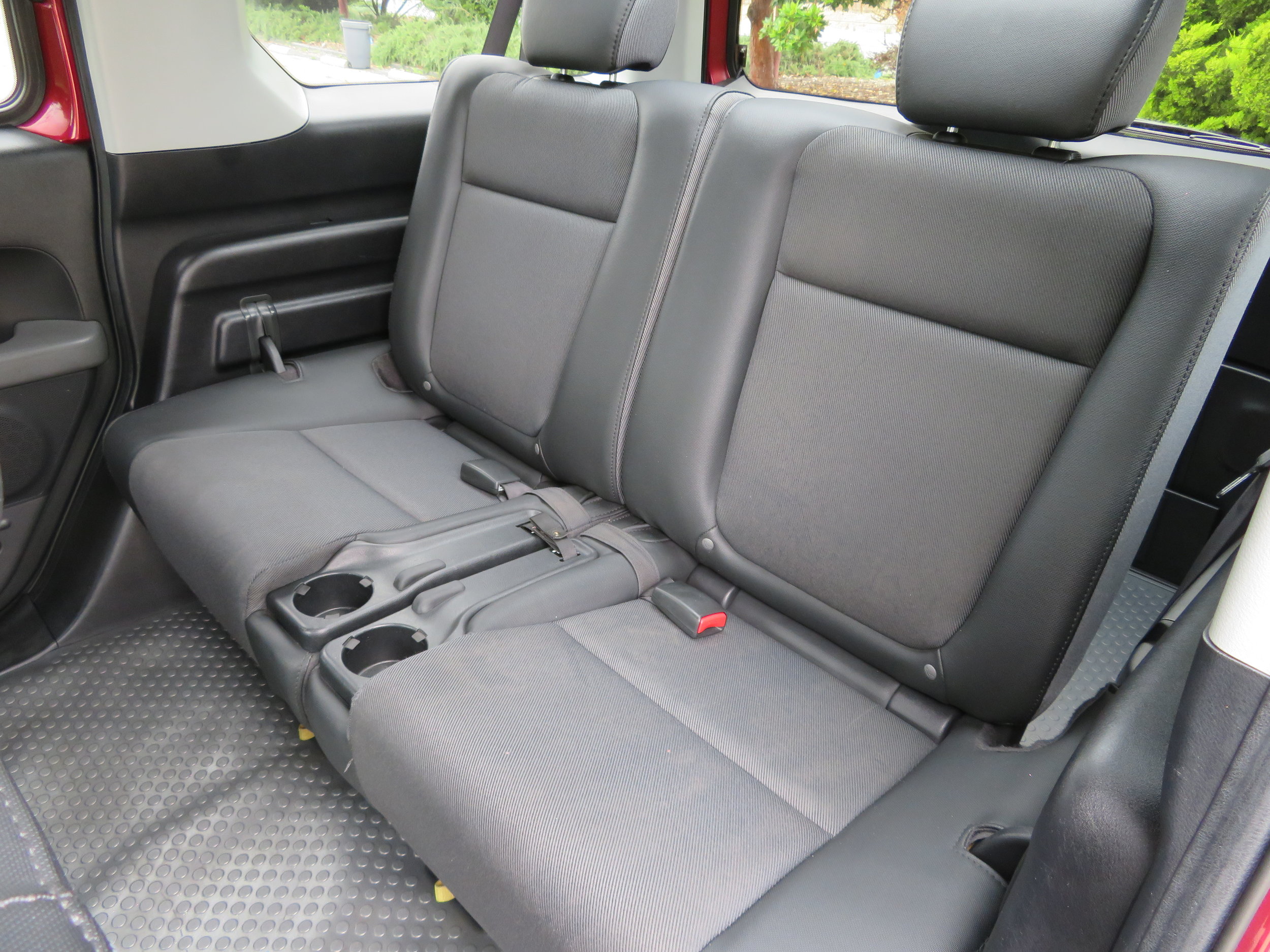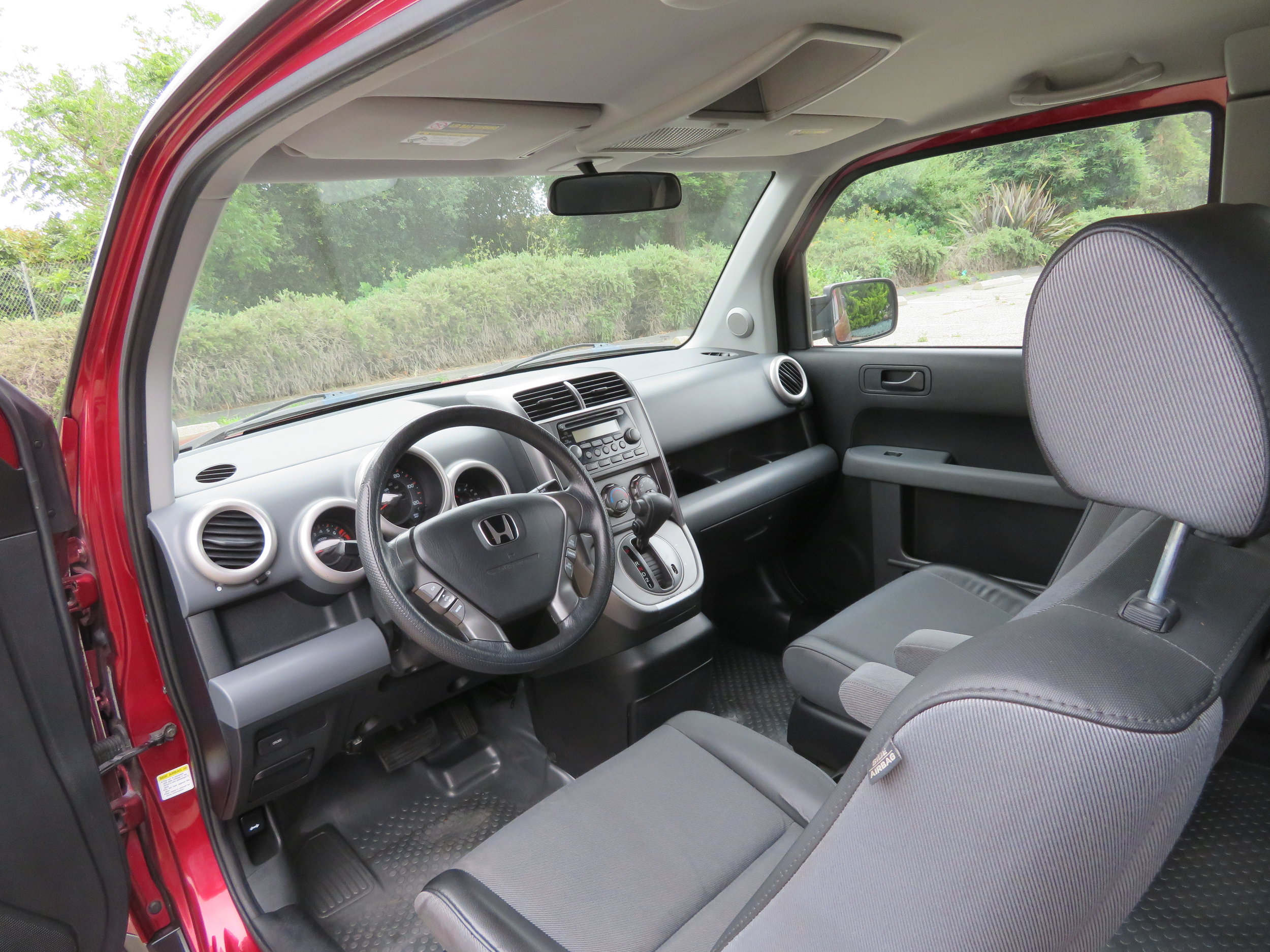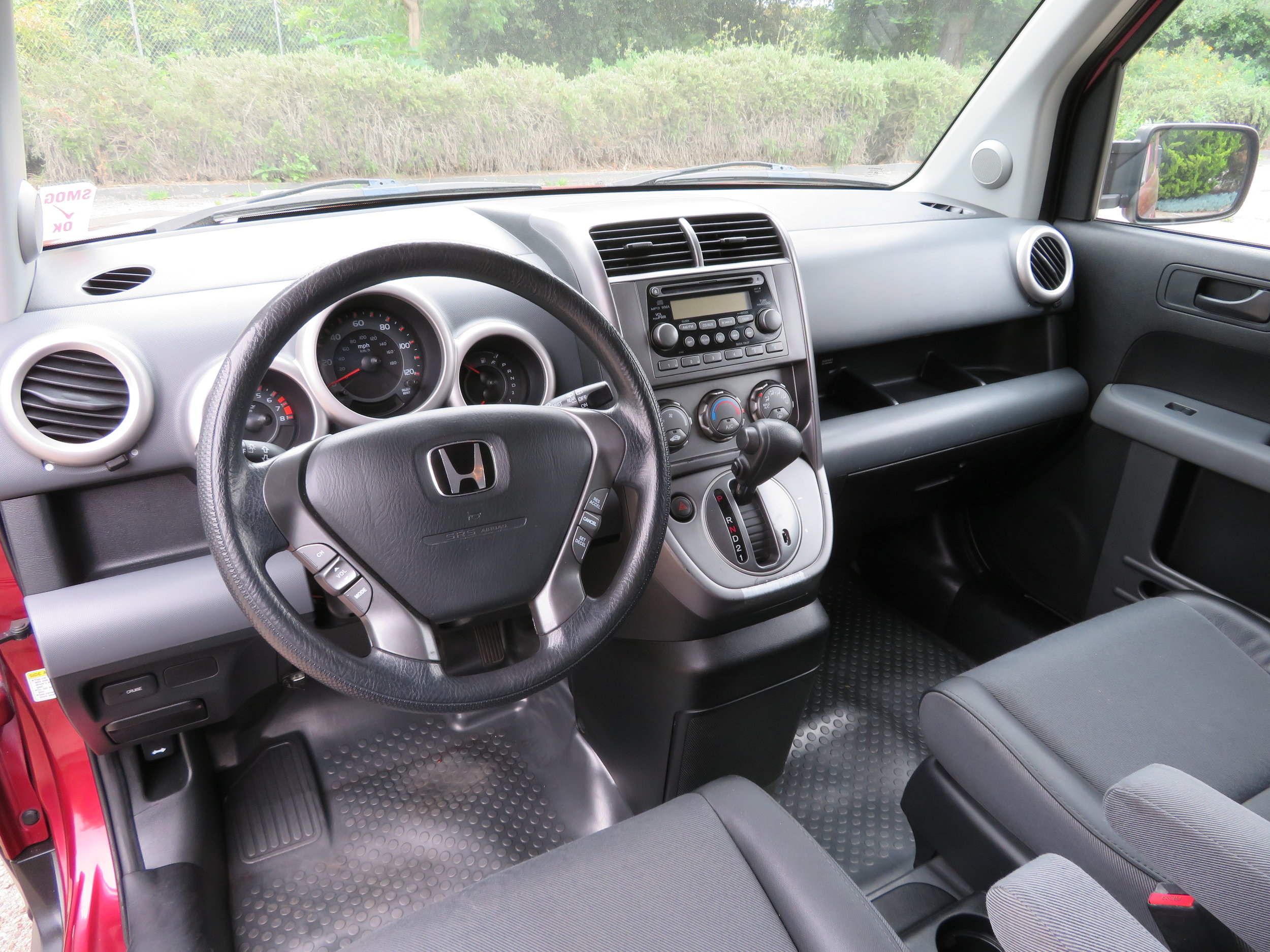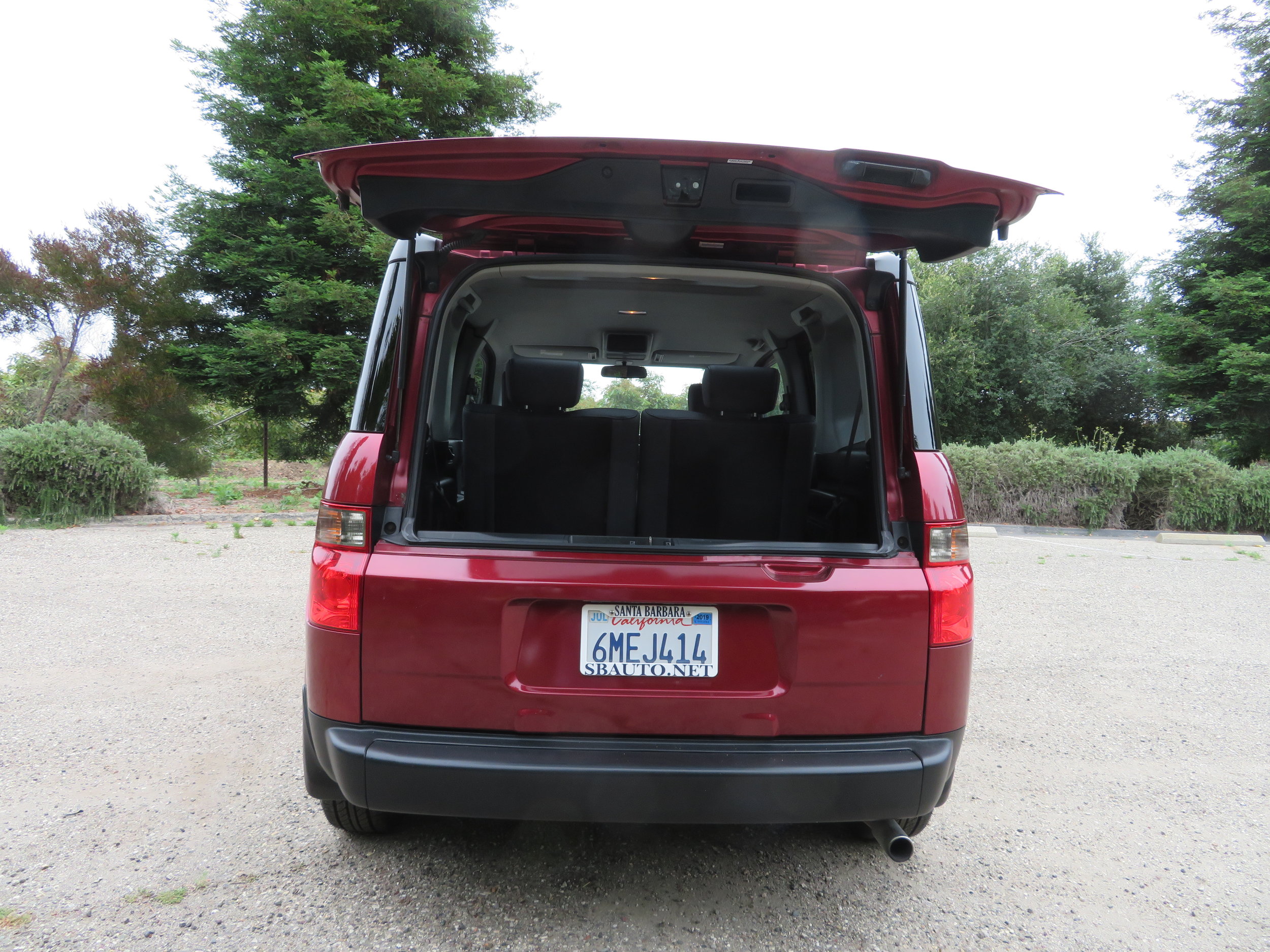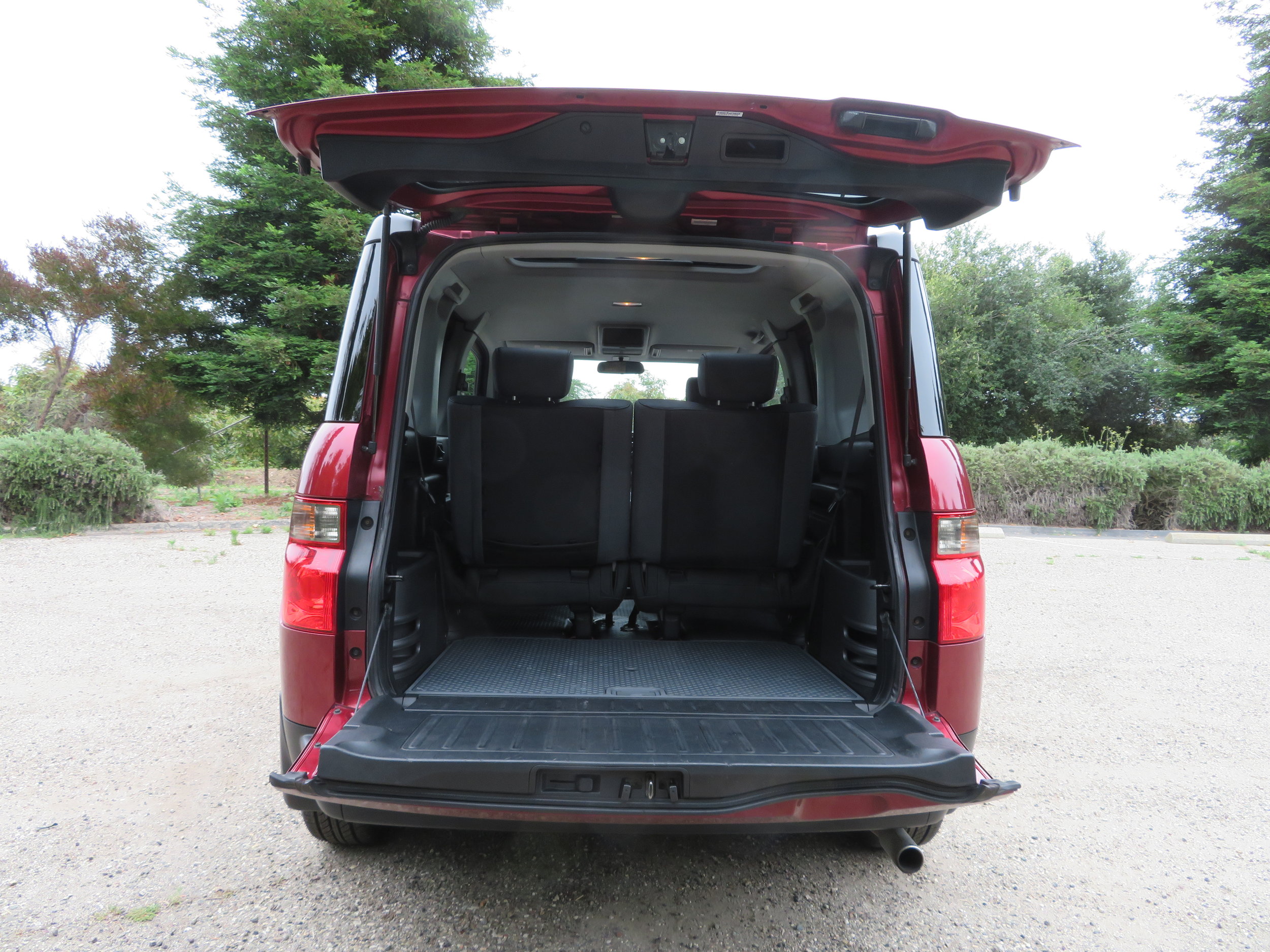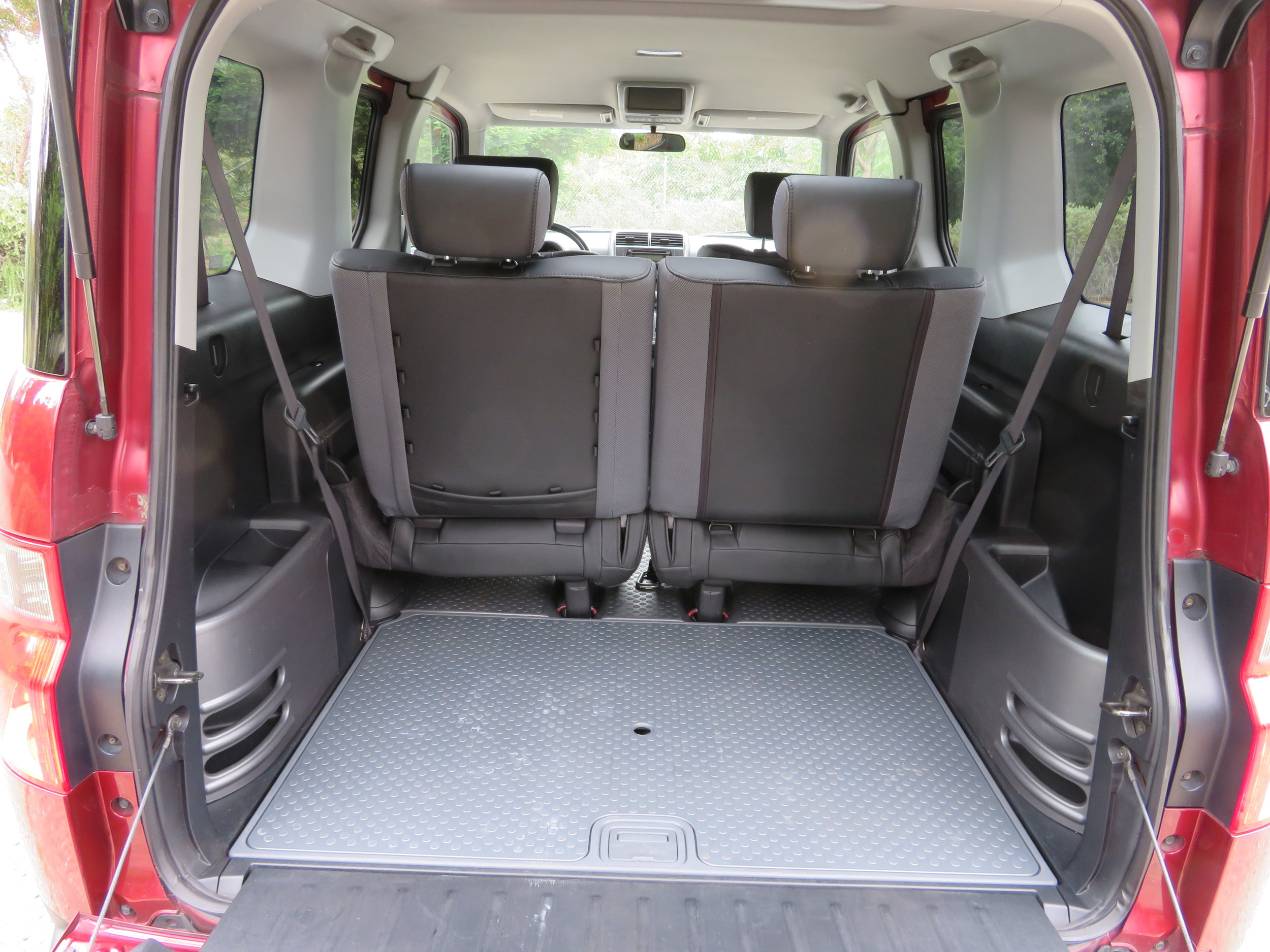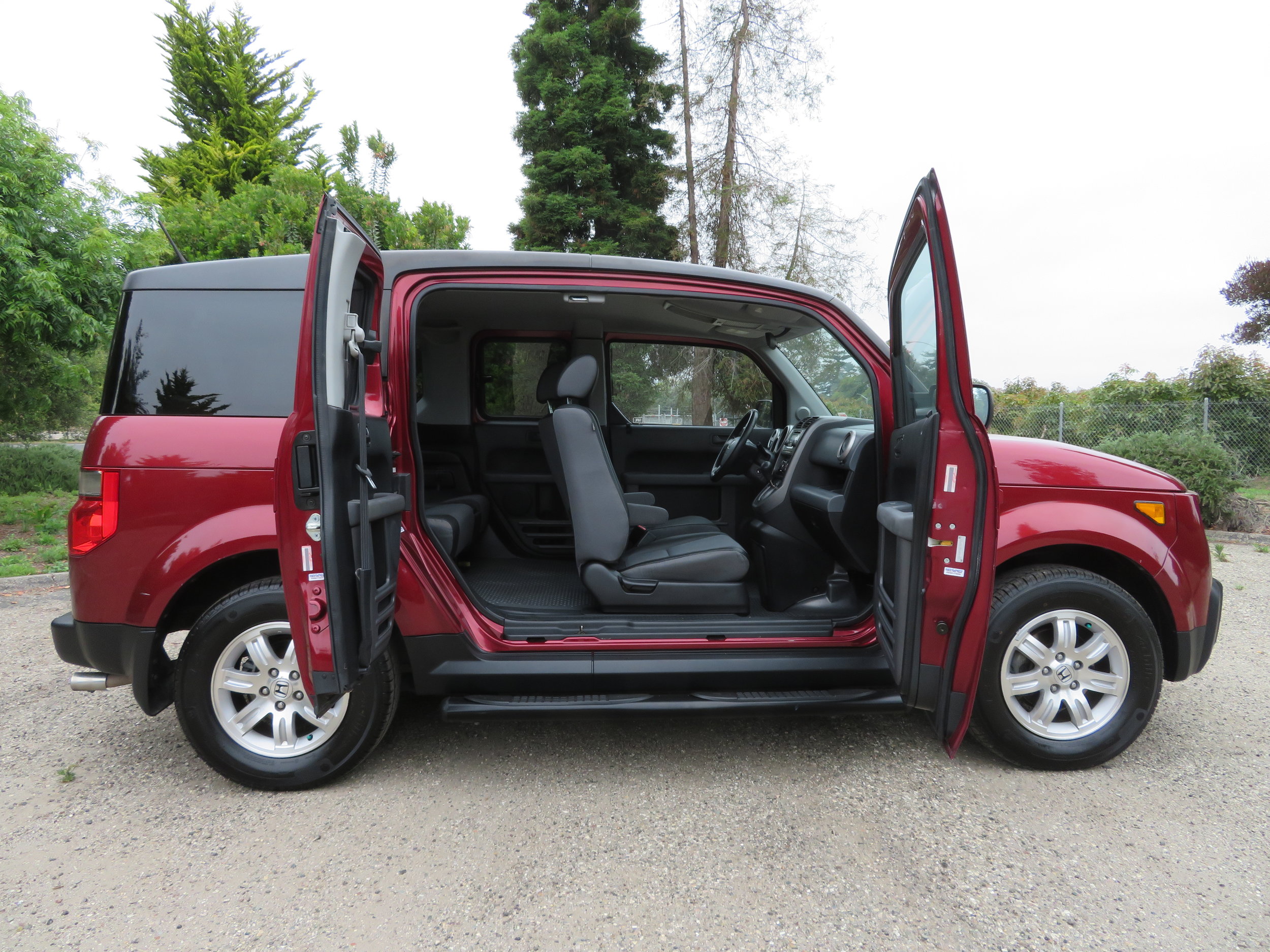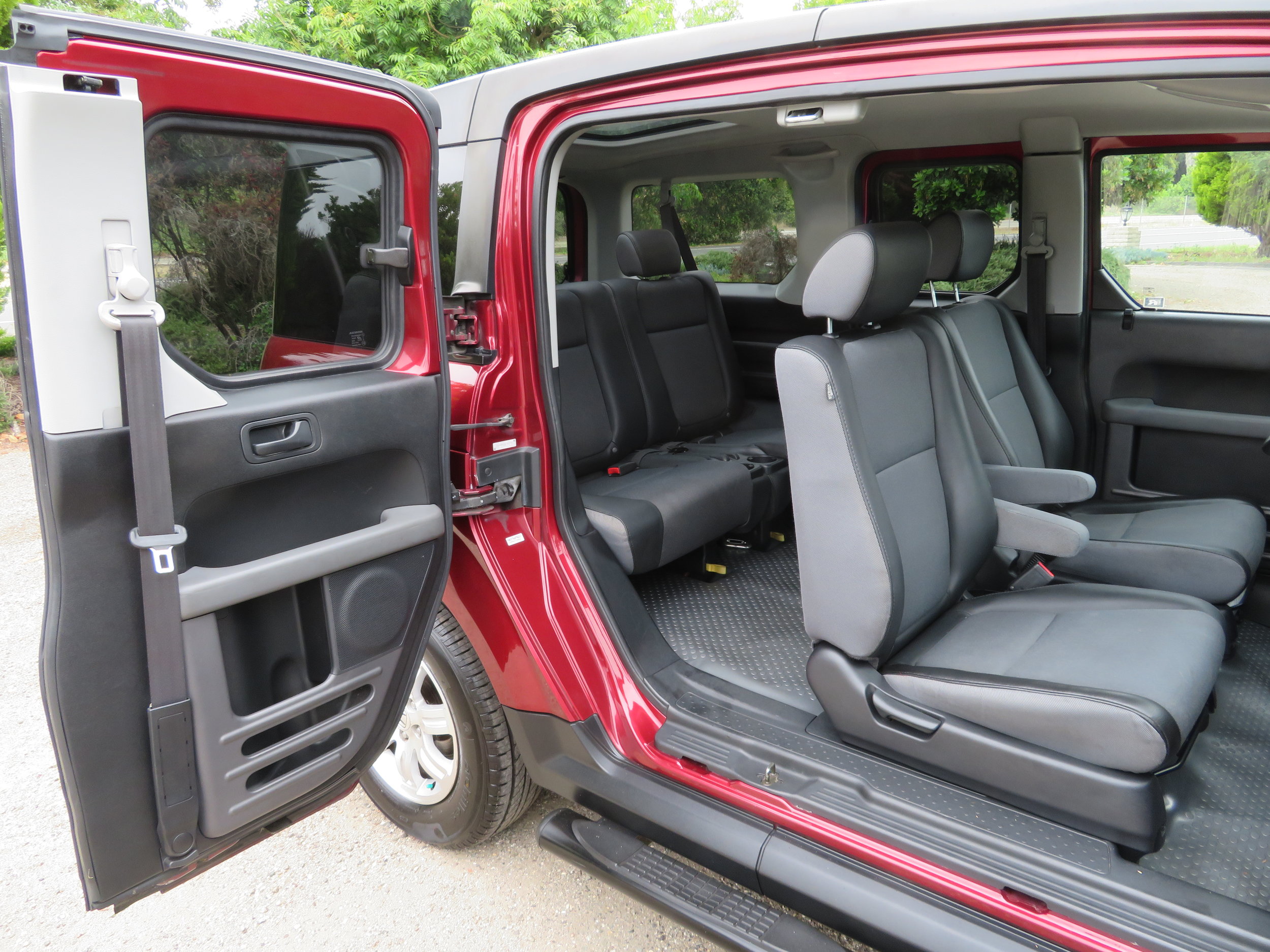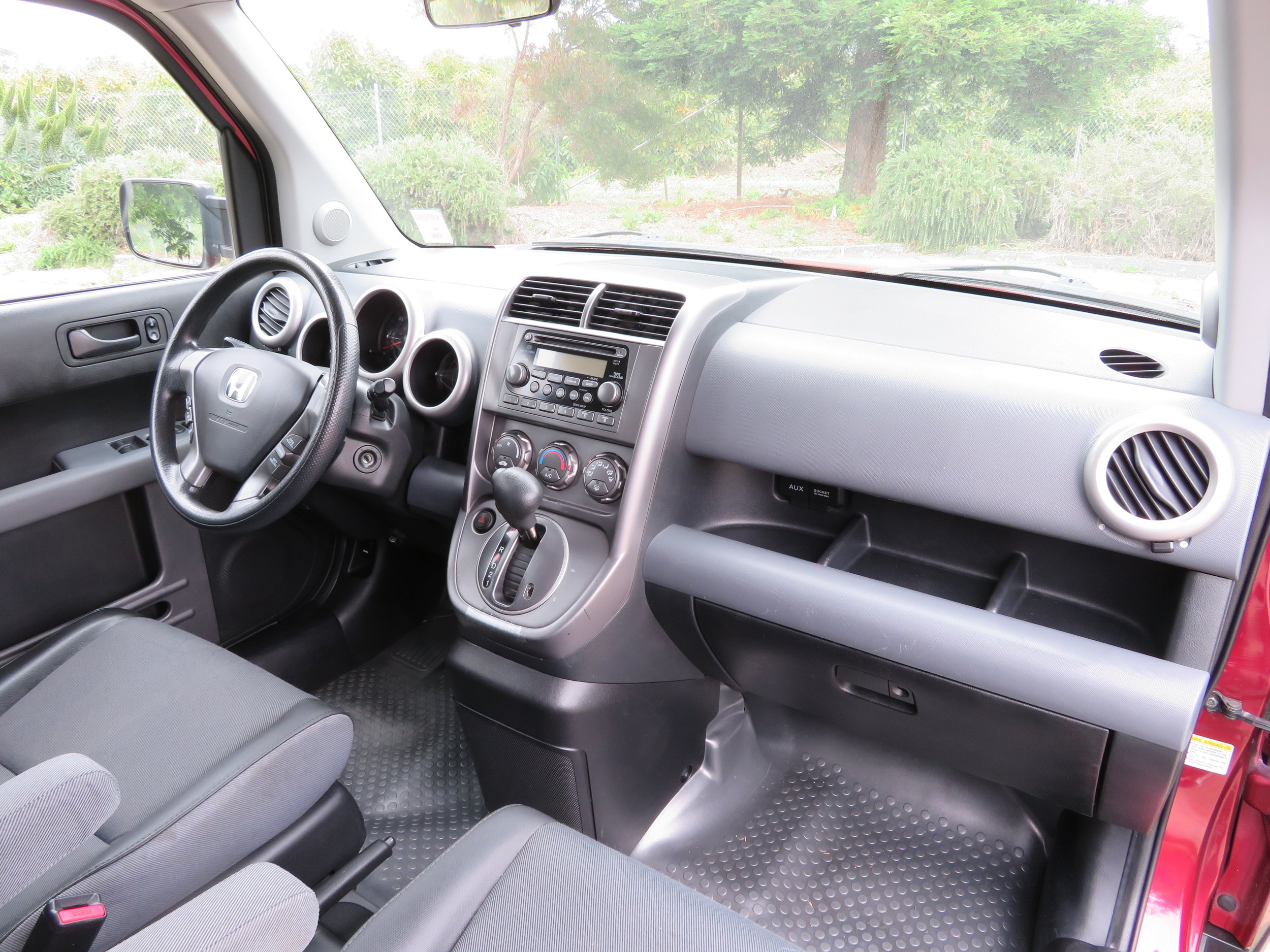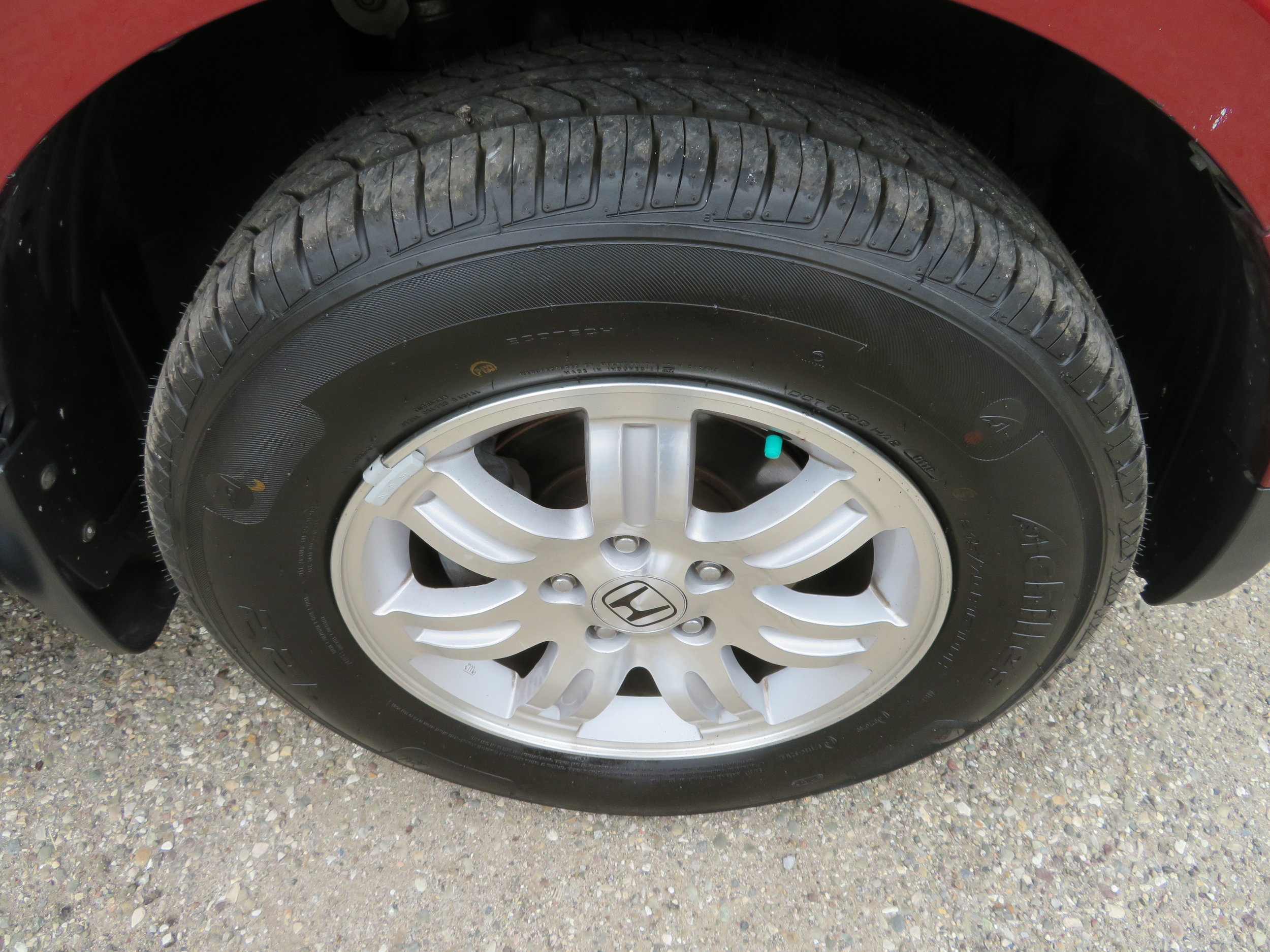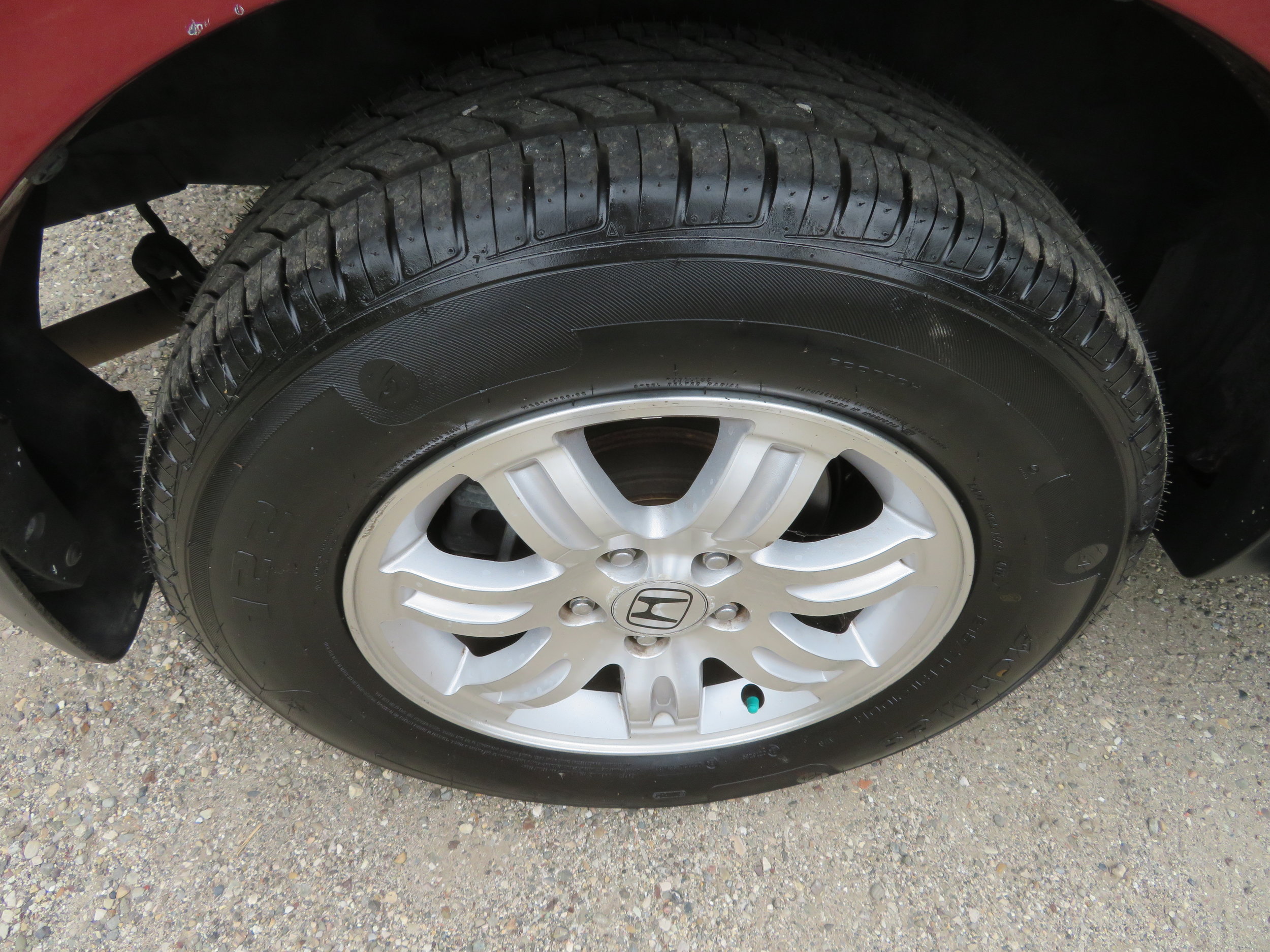 2006 Honda Element EX P AWD
2006 Honda Element EX P AWD

Automatic with 2.4 Liter VTEC, AWD, Power windows and locks, AM FM CD with AUX, Roof rack, Moon roof, Alloy wheels with new tires and more.....

The 2006 Honda Element is a singular vehicle; part crossover, part sport-utility, part economy car, and part mini-minivan, its big virtues include big interior space, a flexible rear seat and cargo bay, and a funky appeal that's modern and fresh, Honda Element is—as its name states—elemental, which means interior materials are more practical than plush. Interior room, though, is excellent, Honda Element has great safety features and crash-test score, Honda Element is a great choice for drivers who need lots of storage room and a spill-proof interior. Looking at this SUV, and you will have 'love at first site.' Its exterior is impeccable and ready to show off. This 2006 Honda Element is roomy; convenient and very easy to drive!!, Well maintained with service records. Here is your chance to become the owner of this BEAUTIFUL HONDA!!!
One of the best small SUV in the market….Ideal vehicle for so many uses!!
No timing belt replacement ever required on this vehicle!!

For more information about this vehicle please call:
(805)403-4040
Sbauto.net